Reflection Unknown
June 9, 2013
I wander through these halls, trying to find my place, my belonging. I watch as groups of friends drift together, from class to class, as though I do not exist. I feel as though nobody knows me, the only people who acknowledge me, are those who pick and prod at the bad things, the hurtful words, the undermining sayings, and the injustices bullying. I pull my books tighter to my chest, almost sprinting to class, as I hear them laughing at me.

A mirror on a locker door catches my attention. I stare at the reflection in the mirror, one reflection that I do not recognize. How could it be my eyes looking in the mirror, but not my eyes looking back? How can I expect people to discontinue undermining me, when I cant recognize who I am? Has my soul become so trapped, so lost, that not even I can acknowledge my own being?

Turning from the mirror, I know what I must to do. Walking out the red front doors of the school, I leave behind me the crowded yet empty hallways, the groups, the laughter, and most of all, the living.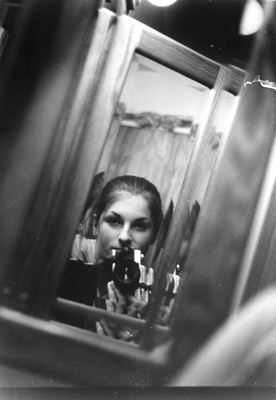 © Lindsey D., Marblehead, MA