MONSTER
May 2, 2013
Anger fills me,
It pulses through me.
I cannot think,
I cannot hear.
Rage rips and tears me.
There's a monster inside me,
Pounding, screaming to get out.
It wants to hurt those who hurt me,
Crush them, destroy them.
Show them how hurt I am,
how angry, how broken.
The monster claws my insides, screaming for retribution.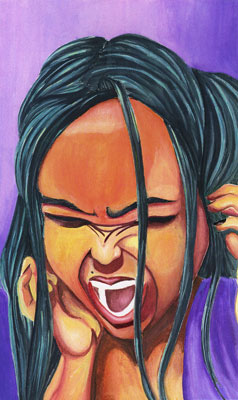 © Kriztille J., Briarwood, NY