No One
February 1, 2013
No one gives a flying F** ck.
Those were the words that caused me too cut.
They were staring up at me from the computer screen.
That comment got 27 likes.
Out of 709 friends
Not one stood up for me..
Not one came to rescue me from this mean girl.
Maybe they didn't realize how serious my pain was...
I fell asleep that night, hoping and praying I would not awake.

This bullying is a serious issue
Wether we like it or not, but listen to me now:
When you get the feeling that everything is crashing down
I hope you will remember my words from here on out.
There is always someone out there
Who will love you no matter what
They will come and stand by your side
Although things look dark and bleek
Just remember
You will always have me.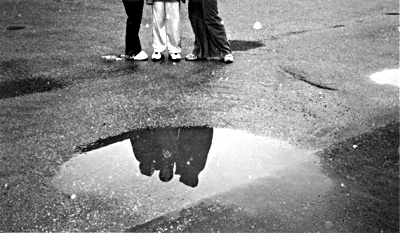 © Gary C., Pequannock, NJ