Overflow, I Grow
January 27, 2013
You have to understand; first and foremost, that revenge isn't the only reason I, as the bullied, might want to speak out. I find that I have trouble forgetting about this. What if she's just using this opportunity to get the attention she wanted? They might think. It's like she's begging for pity. I was not always as careful as this, but I do believe there is some good in being careful.
Just because you belong to a group – a group who you've stuck with for almost, almost, all your life – does not guarantee you won't come across betrayal. When I look at what's left of these friends – strangers, really – I still can't push myself to understand why, and how. Where did we go wrong, right? All I know – and can be certain of – is when I look back, I will see that one friend of the many in the circle of friends. I would remember the way she turned to me and maybe thought that 'Hey, we need a little drama.' I say this because this was what it felt like. I can be certain of it because only then did bad feelings begin to spur in me, bad feelings that I have never come across because things were happy and without conflict before that. I know it was different because eventually, instead of just that one girl turning an eye on me, it was all my friends.
I may have given it to them. At the time I wasn't my best, just lazy and – embarrassing for me to say it, but – pretty gross. Not mentally, but hygienically. It still makes me cringe, to this day. However the experience didn't push me overboard. It hadn't forced me to stress about my hygiene, but it did ruin my ego.
No, it wasn't only my ego. To be honest, it felt like I lost a whole part of me.
I began seeing the bullying during lunch times. Just an exchange of words between the girls, like 'You know, I read the news about a woman who didn't wash her hair for weeks and got lice in it.' I would hear scoffing, or maybe a 'disgusting'. Inside I asked whether this was me they were talking about.
Was it?
No, haha. Couldn't be.
By the time I found out that it was me they were indeed talking about– which was via two people of the circle-. Actually, the moments leading up to my finding out, I had had a wonderful day, and it was sad to have ended a week of school with tears, when maybe, the day could have ended earlier and I could have slept smiling. That didn't happen, and I'm glad it didn't.
My 'friend' shows me her chat conversation with the others. 'She's such a b****,' it said on her screen.
'Wow, I use that word sometimes but I've never used it in such a mean context – is that what they think of me?'
I know I'm as close to crying as I could be but I don't, but then my dad calls.
Hi Mulan. What time are you coming home?
I clear my voice. Umm-. For most of that time, I remember how a war started in my mind. I've never tried as hard as I did at that moment to stop myself from crying, and I failed, so I ended the call. All the while I remember my one friend looking at me, not really processing anything. So, not really looking, but observing. She would 'analyze' the situation later I guess.
My dad calls again, and I remember feeling overwhelmed with what he was expecting me to do– to pick up that call and answer with a clear voice so that he wouldn't know the hurt I just went through – and guilty, that if I didn't pick up that call, my dad would worry.
So I answer.
Hello? Okay, pa. I'll be home soon. Voice shaking, mind crumbling. But I wait for a reply. He replies with a cheerful okay, which seemed to have made me want to cry more. Nothing was really okay.
After that I went home, with my driver picking me up. I felt hugely grateful with the fact that he was bringing me home. Then I had felt thankful to all my drivers for being willing to take me home – which, yes, may be for the money – but home had felt like a heavenly place to be.
Looking back, I can say that the way I responded to the situation was… good. After I read the conversation, I messaged my friend – and messaging may seem cowardly to any of you reading, but this was the ultimate way we had for communicating at the time– and told her what she said was mean. I had an overwhelming amount of emotion in my me, which I tried to release through tears, but got me no closer to relief than I had hoped. Anger, fear, loss, scared, overwhelmed. Confused.
Confusion was what drove me to respond to the situation well. I wanted to know why, and how. She tried to explain. I tried to understand. I still didn't get my why, and how, but it was all over in that one conversation like it was a no-big-deal situation to begin with. She invited me over to a movie marathon our circle of friends had planned. I rejoiced in the fact that it was over, but they had really hurt me with their bullying and I just didn't see myself reconnecting with them. I didn't go to the movie marathon.
It's been a while since that time, and a lot can happen in three years. I'm in grade nine now and I still have ways to go to recovery. They saw what they did was wrong, but I had long since moved on from where I used to belong. They asked for forgiveness, and I hope I gave all the forgiveness I could give. Forgiving is how you let go. I believe it is, because if it wasn't I would still be stuck to bad that happened three years ago, planning unnecessary attempts of revenge. I am extremely happy with where I am now. I'm more careful with the language I use, because no matter how little impact you think your words are, it may not be the case for other people. It's a struggle but you know if it's something you want, you'll find a way. That seems like an overused advice, but there really is a way although each person's may be different from the other. Like I said, it's a struggle, but if you have the ability to overcome bullying – and I know everyone has the capability – then why not with taming your tongue?
I'll still remember the hurt. An overwhelming amount of it, and it felt – at the time – like it was too much too bear. The only thing is, now, I can see that over-bearing of all the emotion caused me to become stronger. I bore the pain, and I did come back stronger. If I had let it, it could have taken over me. However somewhere along the way, I absent-mindedly decided that my life wasn't going to end at age 11. There were still places I needed to see and relationships other than this broken one to explore, and I know that there will be pain but I am stronger and can only get stronger.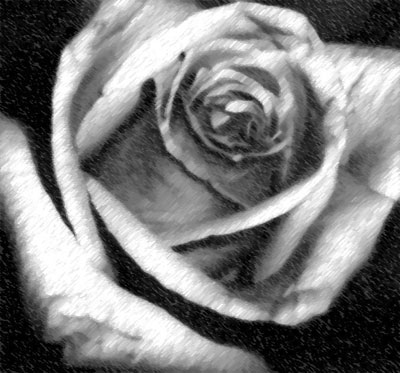 © Wajida S., Shrewsbury, MA