Pulling the Trigger? A confession from a Bystander.
January 26, 2013
Have you ever had
to watch
your only love
being pushed around
all the time
to see him scream and cry
to slowly watch him
die?

Curses fill the air,
all I can do is stare,
this beautiful boy
who no one
loves or cares
His blue eyes complete me
his bruised hands I wish
to hold
tend to his wounds
and never ever
let go

He is different
writing his stories and dreams
he's so handsome
but his brains are what
bring the heat
The rest of the boys
can't seem to handle him
so they stop and make him pay
Kicking and Punching
scrawled words are his only escape

He knows I read over his work
pondering over every line
the letters dancing on my lips
sentences tingling my spine

He is ruthless
Fighting and Fighting
Writing and Writing
About how someone should stop
The Beating and Killing

I read this
but stay mum
he understands it
and then
he's done

The next day
he stops fighting
the hurtful punches and kicks

The next week
he's missing
no one cares
they think its just a trick

The following month
I decide to read about him again
It's a dreary Sunday morning
and these are the words I said:

"This is for Nate,
None of you know
None of you may deny
But his grave here is
because of my lies
I did not throw the punch
or push him over
but I did worse in silence
and watched him suffer
So I speak today,
not for others in his place,
but to those like me
to speak up from the rest
Do not be like me
Do not stand and watch them suffer
because in some ways
you are pulling the trigger."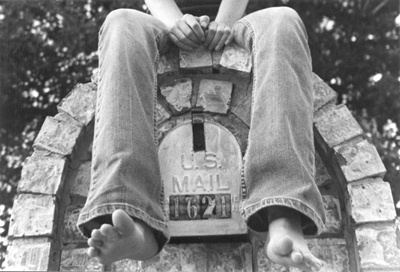 © Kris B., Lewisville, TX