Every time I shrivel inside
January 11, 2013
The memories are always here
Seeing them is crystal clear
Better if they weren't recalled
But out of boxes they were pulled.

I had a tough time coping
But no time just for moping
It's not something anyone should do
Much less have to struggle through.

They taste like congealed blood
Those old wounds playing up
Inside I have been beaten down
But on my face there lacks a frown.

They may not show on my skin
But are struggles: I cannot win
They whisper taunts in my mind
Why am I still alive?


The taunts of boys
A worn out toy,
It adds fresh pain
No drought just rain.

I laugh and I cry
Inside I sigh
The haunting ache
Who am I? A loser, fake.

Now no-one can come too close
I've had a mortal overdose
I'm poisoned in my very soul,
My heart a lump of blackened coal.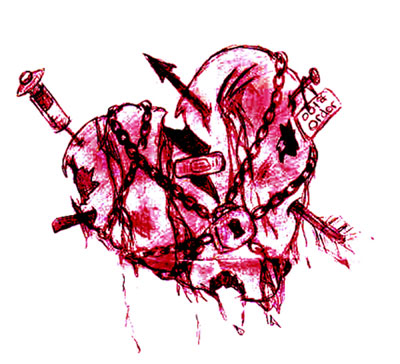 © Asia B., Hudson, MA