SHHHHH JUST LISTEN
December 28, 2012
A finish art piece is going to get bullied by a famous art critic. Your school report is going to get bullied by comments your teacher wrote. Now look and listen. People bully people about everything. Bullying is name calling right, then why do call somebodies art work a name or give a student a big F on their paper. That is bullying maybe not in the class of bullying but it is bullying.

You get advice from your parents or your teacher and they say be nice to the bully. Kill them with kindness but what does that do. It makes a mess. A mess of hate and love and killings and war. Bullying is stupid. You can't put something like name calling into a big thing. Now listen and thing. What is a perfect world? What is the whole point of bullying? How can we change and not have bullying? Okay you know what a teacher would say or a parent but this is what I think.
The first question-What is a perfect world? Okay here it is NOTHING AND NOBODY IOS PERFECT. THERE IS NO PERFECT WORLD. Now if there was a perfect world this world would be so boring. Everybody listening and nobody fighting. Who wants to live like that? I do not.
Second question-What is the whole point of bullying? Okay that is easy. They want attention. Maybe they want to be seen as a powerful person and the biggest person but it is just an act for people. They hide themselves in a mask. In the morning they put on a big scary mask and make everybody afraid but that is just the way things are.
Last question- How can we change and not have bullying? You can't have a world without bullying. Really people who like to gossip are bullying. Calling people or their work a name is bullying. Every little thing you say something bad about somebody is bullying. Maybe you don't want to hurt their feelings but it is still bullying.

My advice is to stop worrying about everything just enjoy your life.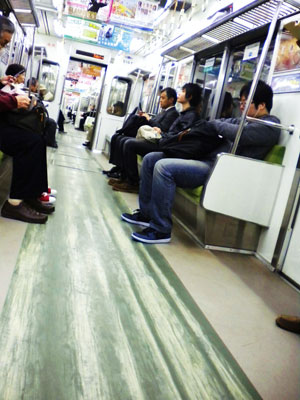 © Abigail W., Kamuela, HI