I'm a freak
December 6, 2012
I try to make friends
They laugh at me.
They say I won't be anything but worthless
Maybe they're right...
I try and try so hard to just fit in, but they just want me dead.
They stuff my in lockers, take pictures of me while changing in the locker room, and so much more.
How much longer do I have to take this? "Relax, it's High school." Everyone tells me, "It's only your Freshman year. Things will calm down soon." How soon?! Must I go through this humiliation at every school I go to? I tried counseling.. It didn't work. I did everything in my power to fight this, but I'm done fighting. Now, I just stay in the shadows. Longing for comfort and understanding. Will it ever come?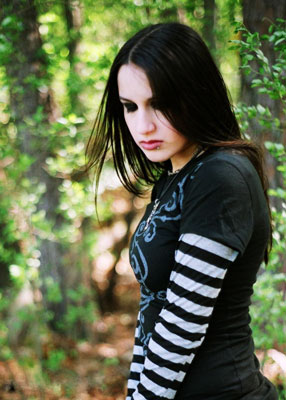 © Rebecca B., Marietta, GA