Stay Strong.
May 24, 2012
Every year hundreds and sometimes thousands of people are bullied. Out of the great number of people who go through the experience of bullying, a handful commit suicide. I am one of a number of people who has been bullied. Being bullied is a heart wrenching experience. You put up with most of it during the day, wearing a smile, when really there is a wall blocking all your tears. When you are alone, you let all those tears out and sometimes cry yourself to sleep.

During the middle of seventh grade I was a happy-go-lucky person; it only takes one person to ruin everything. She was one of my friends, a person I thought I could trust, she decided to ruin all of that. My other friends were telling me she was saying things behind my back. However, I chose not to believe them. One day I received a low B on my math test. Because I am studious, I was very upset at the grade and made a small deal out of it. As my friend, she should have said something like, "You will do better next time." Instead, she imitated me in a way that made me so angry that tears welled up in my eyes. I cried, one thing I hated to do in public. She did not say "sorry." Instead she laughed at me. I cried all night recalling to the exact moment she bullied me.

Later she came back asking if we could be friends again. I rejected the request. After all the hurt she caused me she expected me to accept her friendship. Then she started to spread rumors about me that were accepted by other people. I decided to listen to the rumors some people were saying such as, "She's ugly," "She's so fat," "No one will ever like her." This stopped for a while and then she started up again. This time I received texts containing explicit language and horrible names. I tried to ignore it until it reached a point where I could not take it any more; I decided to take the issue to the counselor. The counselor asked the girl to tell her story. She told her that "auto-correct was taking her words and turning them into curse words!" I laughed at how pathetic she was being. We sorted things out and stopped talking. Nothing has happened since.

Lady Gaga's "Born This Way Foundation" is trying to end bullying and create a braver, kinder world. Together she wants students to work with her to make a difference. Her foundation she includes "three Pillars"; they are safety, skills, and opportunity. Safety means creating a place to celebrate individuality. The next pillar, skills, means encouraging self expression. Last but not least, opportunity, means providing ways to implement solutions and impact local communities. In the end, if we work with Lady Gaga and her "Born This Way Foundation," we can provide a safer world without bullying. If bullying comes to an end, people who are bullied each year will not have to suffer anymore. The suicide rate will go down and people will smile. Bullying may end soon. Until then, we victims of bullying should stay strong.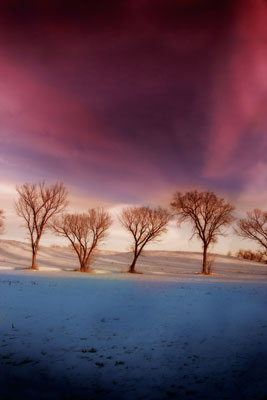 © Elizabeth H., San Bernardino, CA