I Can't Believe She's Twelve
May 26, 2012
It didn't help that three of her older siblings were in foster care, and that each of them had been skipping school since she started kindergarten. It didn't help that her mother and brothers had bipolar disorder and were already infamous in school for throwing things when they were angry. It didn't help that her father was Jewish, that her mother was Wiccan, and that I, her older sister, am a Latter Day Saint (or what some call a Mormon). There was something so awful, though. Something so terrible that it effected how she would see school for her sixth and seventh grade year. Kids would tease her about it, bully her over it, and make her so nervous and distracted that she is now failing most of her classes. She is depressed, and escaping into online games in an attempt to forget about her anxieties. She's always sick in the mornings, and she's never willing to talk to her friends now.

What could cause such distress? What could cause this witty girl to waste her time trying to escape something so painful?

She reads. Wait! That's too general. She reads books about cats.

The series entitled "Warriors" by Erin Hunter was, at one point, her favorite series. While she was reading it, though, someone in her sixth grade class asked about it. She said it was a book about cats, and from there, they teased her a little at first. She would tell me it was just joking around, and she would say that to and our parents. Maybe that was how she truly saw it, but now I wonder if she was trying to hide something too. We were so messed up as a family when it started, so it would appear natural for her to cover up some of her problems and try to deal with them on her own.

It didn't stop there. After picking on her about her book selection, they found out about her brothers and me. She's now labeled a future delinquent, and anyone who's never had to worry about materials like clothes and where to live don't want to be her friend anymore. That's fine, because some people still want to be her friend. That's what she would tell herself while going to school. Then they found out she chose to be Wiccan. Now her friends who go to church don't want to be her friend anymore. Someone spread a rumor about my little sister, claiming she's anorexic because she's naturally skinny. When I find out, I tell her to be like the main cat in her "Warriors" series. Be like Firestar, who is harassed by other clan members for being a kittypet-a cat who is not born in the clan and lived his life with humans. While they tell him he's soft and can never make it, he proves them wrong and becomes the leader of the clan. So, my sweet little sister, be like Firestar. I love you.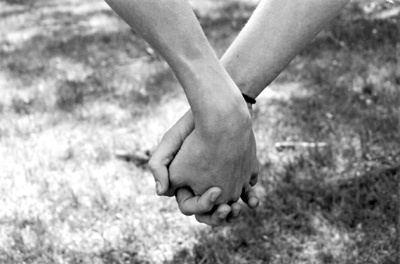 © Alexa T., Pompton Plains, NJ