Bullying: Emotional Tragedy
May 25, 2012
Bullying: Emotional Tragedy


Have you ever felt like a lost cause, a disgrace, or unwanted? Have you ever felt the need to pick on another person to help yourself feel better? I've been bullied in the past, I have also bullied other people. Through my experiences, I've come to learn a little bit about why bullies bully. When I bullied people, I did it to seem cool and wanted. Although, unlike some, when I hurt someone, I felt regret. When I was being bullied, my neighbors would gang up on me and quite often jump me. They would make fun of me, then pick on me by pushing and shoving, then proceed to hitting me hard. I'm not quite sure why they did it, but I understand what bully victims go through. Bullies can't help what they go through in their lives that causes them to bully, but hurting other people never solves the problem. Bullying is a huge problem to people today. All of us, not just the victims are left wondering how bullying can be stopped. It's time for this road of sorrow, pain and sadness to see it's dead end sign.

Millions around Mother Earth are being bullied every day, in many different ways. Cyber-Bullying is growing and growing and may be the most common type of bullying today. It's easy for someone to cyber-bully and not know they hurt the other person at all. Worse, some people cyber-bully until the other gets mad, and when the other gets mad, and the other wants to fight or cause harm, the bully is too scared to do so. This leads to trouble upon both the bully and the victim. Cyber-bullying is only one type of bullying. People are being judged for how they look, how they talk, and for so many other reasons, when all the victim did was get on Facebook or wear certain types of clothing or shoes. Recently, bullying has led to suicides. If bullying is hurting others so much that they choose death, it's absolutely unacceptable, and must be stopped.

Despite what bullies go through, what they do is damaging lives. To all the people being bullied every day, I know how you feel so you're not alone. People making a mockery of another's life is not cool, and is ruining happiness. Bullying brings death upon innocent children and teens. It's a disease that is in desperate need of a cure. Everyone needs to spread the word, and end this disease. Everyone should live their whole life on this planet. Bullying should never be a cause of death. Help us stop it!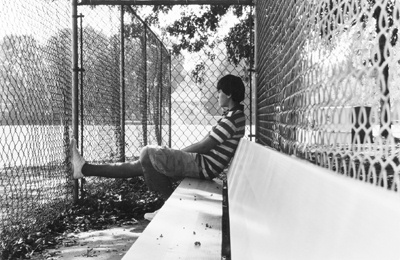 © Kyle W., Pompton Plains, NJ