The Bullying Epidemic
May 24, 2012
Bullies can be found everywhere. You've probably been a bully at some point in your life, too. Shockingly, this commonality has become a killer, especially in the past decade.


I used to make fun of peers ruthlessly, making snide jokes because I thought they were acceptable and not taken seriously. However, I've discovered that one comment or rumor can change the course of a life.


In the fall of this past year, I got into an unfavorable situation with some friends. One of them felt stabbed in the back by me, and an entire group turned against me. I received endless text messages and Facebook chats calling me names that I had never been called; names that I believed were only associated with other girls.


Rumors spiraled out of control, and, before I knew it, I was alone. I'd walk down the hallway each day quietly hoping to myself that I wouldn't see one of them. Whenever I did see that group, I'd hear giggling and whispers. Despite expecting this type of behavior, it still hurt more and more every day.


Thankfully, I was able to dig myself out of the trap that I was in. I was able to discover more about myself, and take time to write, rather than taking out my emotions on others. Even through these benefits, there was constantly something missing.


I eventually got closer to people that I bullied in the past, and learned more about them through my experiences. I learned what it means to be accepting and to not be judgmental, and how important it is to be kind all of the time. I stopped using words like "slut" and "whore," and I stopped judging people based on their looks. If I saw someone looking sad in the hallway, I'd smile and told them that I hope they'd feel better.


Months after the initial event, I decided to post a video on Facebook to raise awareness about bullying, and to share with people that no one is ever alone. My old friends slowly began to send me apologies. Soon enough, they built up enough courage to start talking to me in person and spend time with me. It was a slow process, but most of us learned a crucial lesson from our separation: Bullying is never acceptable. Hypocrisy and hatred do not lead to anything but self-destruction and unnecessary judgment.


After a former elementary school friend committed suicide in 2010, I was stunned. Unfortunately, it took being bullied myself to get a true wake-up call, and to realize that my mission is to stop bullying in its tracks. Not through harshness, but through love.


Vaclav Havel (a Czech playwright and politician) once stated, "The truth and love will always beat the lie and hatred." The first steps to bullying prevention are awareness, truth, comfort, and love. Bullies need care just as much as victims, and in order to stop this traumatizing epidemic, everyone must know that they aren't alone.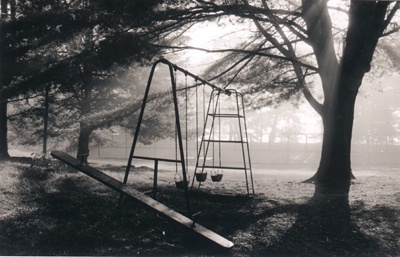 © Steven S., Marblehead, MA