Ask yourself why?
April 26, 2012
I don't understand
Why must you sit there and call her names?
Why she matters any less than you
Why must she go home tears welled in her eyes at the cruelty of the people surrounding her?
She didn't do anything to anyone
She's new and just doesn't understand
Why anyone would want to hurt her to the point where she wants to hurt herself?
Why is it that we are always quick to mock and slow to listen,
always moving forward never stopping to see who we left in our wakes?
Why must we all cause suffering and misery wherever we travel?
Think about it a second and ask yourself...
Why?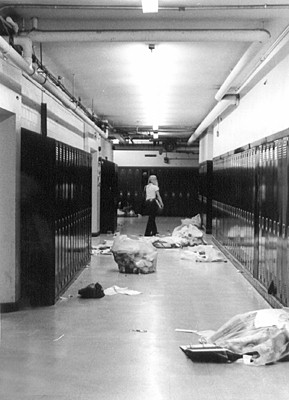 © Halsey S., Marblehead, MA