The Subtle and Obvious Forms of Bullying
MAG
April 21, 2012
There is an unspoken and controversial truth that needs to be addressed: every individual who's a minority is the target of bullying in the United States. It's as simple as that. Unfortunately, the majority of Americans are unaware of the bullying that occurs around them because they fail to understand that not all bullying is as obvious as a high school student beating up another kid.

Some acts of bullying are broadcast nationally – like in the instance of a gay soldier being booed at a Republican presidential primary debate. Some are more subtle, like a group of elderly legislators passing laws that strip future generations of necessities like clean air and Social Security. Every day some minority is the target of bullying.

I notice both the subtle and obvious acts of bullying because I too have been the target. Being a teen is not easy. Growing up as a gay male from a Muslim family in the post-9/11 South only makes it harder.

I was a bully's dream. According to research by the Southern Poverty Law Center, hate crimes against the LGBT and Muslim communities are at their highest levels. Kids who were taught by their parents and the media that every Muslim harbors a vendetta against the West bullied me because of my religion. Kids who were taught that gays had a deep-seated obsession for straight boys bullied me because they were afraid I would come on to them. And the kids who were taught to hate both Muslims and gays simply could not get enough of me.

I was called awful names and racial slurs. My locker was vandalized and my e-mail was inundated with hate mail. But the bullying I experienced is not unique to me in any way. Many live through this type of childhood. But it is also an experience that I hope will become a rarity in our society one day. In order for this to happen, we must first understand what sparks verbal or physical abuse against minorities.

I believe it is the subtle forms of bullying that empower people to commit hate crimes. When a congressman openly champions anti-immigrant legislation, it emboldens citizens to act out against these minority groups. When presidential candidates make hateful comments against the LGBT community, it fuels ignorant individuals to commit violence against gay, lesbian, bisexual, and transgender Americans.

My point is simple: if we want to end bullying, we must first bring back a sense of civility to our national discourse.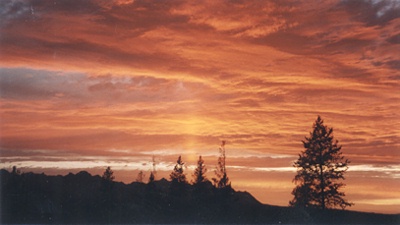 © Katy B., Challis, ID