Double the Trouble
April 16, 2018
"I wish I had a twin," is a phrase I hear at least a couple times a week. Many people exclaim to me how exciting twins are. Since I was young, I always had my sister by my side. I always had someone to share everything with and to comfort me. Having a twin has many joys; however, always having someone to depend on can lead to being less prepared for reality.

Growing up as a twin, "sharing is caring," is what I lived by. My sister and I shared the same room since we were born. My sister and I attended the same schools since grammar school, so she has always been there to help me when I failed in school work. She could explain concepts that I did not understand. My sister and I have the same friends, so we hung out more than just at home. We attended birthday parties and special events together. My sister and I are interested in the same things such as dance, art, and shopping. We go to the mall together; I never had to experience going shopping alone. My sister and I are opening our next chapters together at Louisiana State University. At LSU, my sister and I will room together, and we are both studying pre-pharmacy. We spend all of our lives together.

People always ask me, "Do you like being a twin?" and I always respond with, "I do not know what it is like to not have a twin." I do not know what the feeling is like if I was not a twin. As I move on to college, the idea of not being exposed to reality alone before is freighting. Throughout my eighteen years of life, if I had an obstacle to face or a difficult decision to make, I went straight to my twin sister for advice. I depended on her to provide me with relief. In college this dependence may not be present. I will in fact have to make my own decisions. My sister will not be around. From my life experiences, I do not know how to face reality on my own. Having a twin sister, who I did everything with, made me not prepared to live on my own.

Most people think having a twin is a good thing, but do not get me wrong, having a twin is an awesome thing. Having a twin does, however, have weaknesses. From sharing a room since birth to sharing a room in college, having a twin makes reality hard to grasp. Having someone to depend on all my life has sheltered me from reality. Although I have experienced some events on my one, I always had someone to support me in my decision and tell me if I was wrong. In college many people need to know how to function on their own, however I do not think I am ready for reality and the obstacles that come along with reality. Being dependent on someone, especially someone who you see everyday, restricts someone from experiencing the real world.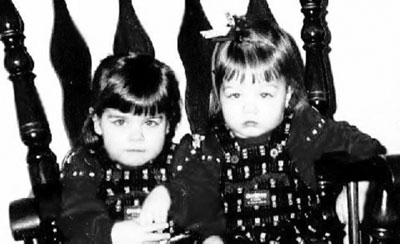 © Chris P., Cleveland, OH