Bothersome
February 7, 2018
When I think of the words "pet peeve", I find myself to be a pretty patient person. I am not usually bothered by the little things that occur in day to day life, but I have realized that today's society, millennials feel antagonized very easily. It may be the environment that I'm in, that people are used to things being handed to them, or it's that America in the 21st Century convinces people that they deserve more than what is being given to them.

If I had to choose one thing that does bother me, it is discrimination particularly relating to age. Unfortunately, in many cultures, young people are frowned upon for their views and actions. I have the lucky advantage that my family has no such belief. The way I was raised, and the way I plan to raise my children is that of the fact that despite age, children deserve not only to understand how life works but also prepare to become adults. Do not get me wrong, immature children do not have the capability to hear that people on gods perfect green earth are dying while we are living, but then again why are those children immature in the first place.

The way children are raised by their parents or guardians leads to the kinds of people they will become, the people they will marry, and the friends they will have. All this is determined somewhat between the birth of a child and its sudden leap to adulthood. Of course, there are always certain circumstances, where people get out of the immature young adult stereotype and become responsible human beings, but studies tend to prove that it is the early life of a young boy or girl that regulates their eventual success in life. If youngsters are given responsibilities and are used to completing even the simplest tasks that in this day and age, would be out of the norm for children, such as cleaning the dishes and getting jobs, with encouragement from the individuals around them, they have the ability to become successful.

In the end, more parents have to look past the terrible stereotype that the young are dumb and helpless. Instead, adults should stop patronizing children for their immature behavior, and start teaching them that they will have responsibilities in their future. As James Allen states in his book, As a Man Thinketh, "A man's mind may be likened to a garden, which may be intelligently cultivated or allowed to run wild; but whether cultivated or neglected, it must, and will, bring forth." Future generations will either act responsibly due to their sensible upbringing or act irresponsibly due to the negligence of those who raised them.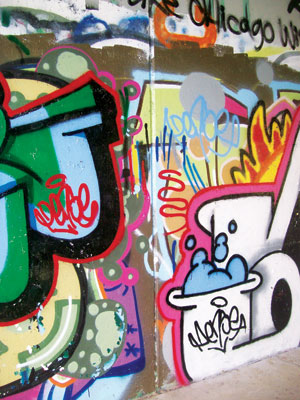 © Michelle W., Ada, MI