Luv Is Rage 2
February 5, 2018
Symere Woods known professionally as Lil Uzi Vert, Is an american hip-hop/rapper. Symere was born on July 31, 1994 in Philadelphia, PA  where he would live with his mom and dad in different houses because they had separated. As a kid Symere would play video games and skateboard on his free time. One of his favorite games is, "MATT HOFFMANS BMX PRO" Uzi grew up listening to airtiss like, Mike Jones, Bow Wow and, the Ying Yang Twins later getting into Wiz Khalifa and Meek Mill. In school a young Uzi was an outsider, attention seeker, and a class clown. He wasn't the best student and always found himself in trouble. In his luck later on, in highschool Uzi discovered  something for him and that was rapping. Uzi was introduced to rap when, a good friend of his relecised a freestyle on Chris Brown's Look At Me Now. Then the school went crazy about it, with Uzi hearing about this and being the attention seeker he is, he said he could rap as well and gave it a shot. Symere kept practicing everyday putting out freestyles on beats he found on YouTube. As Uzi got bigger and bigger he would get comparisons to Asap Rocky and Big Sean who were making similar music to Uzi. Now Lil Uzi Vert is one of phillies rap sensations producing music now for more than 4 years producing more than 7 albums such as" Lil Uzi Vert Vs.The World" and "The Real Uzi." Also more than 25 songs. Some of his smash hits consists of "Money Longer" and "XO TOUR LIF3" After blowing up as a small artists, Uzi was nominated as one of the "Double X Freshmen" in 2016 for his distinct voice and style.
Now that you know Lil Uzi Vert's childhood and upbringing, let's speak on his new album "Luv Is Rage 2".  Uzi's music has always been a certain style, his voice is very original and unique from other rappers, that's what people saw in him back in 2013-2014. His style consists of a deeper more spacey sound with not a lot of bass also Uzi loves to use autotune which adds to his style. This was very different in the rap game when he was a coming up rapper, and people loved it.  Moving on, are his beats. Uzi's beats have always been something great about him. Most of his beats are very futuristic and keep you wanting to dance to his music. But…….. With his new album "Luv Is Rage 2" Uzi went out of his comfort zone. Uzi gave more variety than the old albums which kept the same style and beats.  In "The Way Life Goes" his second best track in the album, Uzi shows something rare. His singing voice, which is something great to hear. He really knows how to put his raw voice with the perfect beat. Another way he gives more variety is in his song "Dark Queen". The thing that makes  this song much different from others in past albums is, the topic. Uzi speaks about his mom and how he loves her and how she is his everything. Most of Uzis topics are about his exes and himself so this was a very different topic to hear from Uzi. I personally loved how he expresses himself about a topic. Makes it easier to understand what he is saying. Hoping back on track let's talk more about his voice, Uzi reaches different voice ranges. In his song "444+222" his voice is very deep and hollow. In some moments I had to check to see if there was more features than I had thought, but that was not the case. He just sounds very different in some parts of this album. Like he is turning into different rappers at times. But it does give more variety like I mentioned early in the review. I think all of his voice changing can be not the best because, the best thing about Uzi is his original voice and how he isn't like other rappers. It's his best trait. Uzi isn't the best lyrical genius so his beats and his feel good style really keeps him alive. People really like Lil Uzi Vert overall, even with this new style of music and sound, he still stands number 1 on the billboards which doesn't surprise me. In this album Uzi really matters what people will buy and jam out to on and on again.
Lil Uzi Vert is on fire right now and that flame is not stopping anytime soon. With over 2 Million copies sold and over a billion Youtube views Uzi has the "Rap Game" in his heads.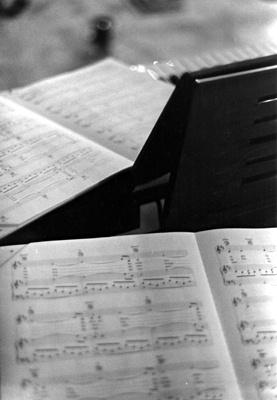 © Jessica M., Lansdale, PA