Post Game with the Tennessee Titans
January 19, 2018
This past weekend, the Tennessee Titans visited Indianapolis for a division showdown with their longtime rivals the Colts looking to complete the season sweep of them for the first time since 2009. Marcus Mariota continued his season struggles throwing 2 interceptions but he saved the Titans with a 3rd quarter touchdown pass to tight end Delanie Walker for his first touchdown of the season. The Titans were still trailing 13-16 at the end of the 3rd quarter, but late game heroics from none other than star running back DeMarco Murray pushed the Titans to their seventh victory of the season putting them in 3rd in the AFC playoff picture. I spoke to a few of the players after the game. I asked Marcus Mariota how he has been able to keep his focus on finishing games off, "We have just been really strong in late game drives and have been able to salvage touchdowns to win late," the three year starter commented, "I haven't been having as strong of a year as I had hoped but we are right where we want to be as a team." The Titans are sitting right where they want to be going into the tail end of the season as Marcus noted. A major part of Tennessee's success this season is the fantastic play of Delanie Walker. The veteran tight end caught his first touchdown on the season Sunday but he has been putting up career numbers in yards week after week this season. I asked Walker in the press conference how it felt to finally get that first touchdown of the year.

"It really feels great, the play was executed perfectly and I wouldn't want anybody else standing in that pocket throwing to me." Walker responded. "Marcus [Mariota] has made an impact on this team in a positive way since his first career start." Titans starting running back DeMarco Murray has not been having the season he had a year ago. Last season he recorded 1,287 yards which was the third most out of all running backs in the NFL behind Dallas Cowboys rookie Ezekiel Elliott and Chicago Bears second year running back Jordan Howard. Murray scored 14 touchdowns last season and this season he only has 5 and he hasn't even broke 600 yards rushing yet; which is half of his total from last season with 4 games remaining this year. I caught DeMarco to ask him one final question before the team got on the buses to the airport. I asked him if he was concerned about his play this season compared to last and he responded.

"It has been a different year for me. I haven't been able to break off big runs like I did last season. Luckily, I have Derrick Henry, a former Heisman trophy winner, to fall back on." DeMarco made a great point. Derrick Henry is second year 3rd down and power running back out of Alabama. The former Heisman trophy winner has recorded 630 yards and 4 touchdowns and he is splitting the carries with Murray. Off of the field, the Titans front office released a statement regarding second year head coach Mike Mularkey being fired if he were to come up short of the playoffs this season. Last season the Titans were 9-7 and missed the playoffs by one spot. Mularkey has really made the Titans future brighter than it ever has been. In an interview with ESPN Mularkey said,
"I don't think it would be fair to my family, when it has an effect on my family it has an effect on me. So it had a big effect on me." The Titans are 7-4 and it doesn't look like they will miss the playoffs unless there is a tragic turn of events. This Titans team is hot and they look like they could shock a some people in the AFC playoffs in January 2018.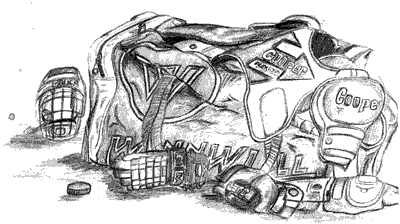 © by Casey C., Rockport, ME