His Name Was Alex
MAG
February 2, 2017
We sat next each other on the red couch in the living room and I asked him about the beaded bracelets on his thin wrists. He pointed at the green, yellow and black striped one and said, "This is for Uganda." The red, white and blue one was an American flag, and he described the one with thin stripes of various colors as, "A flag for gay people." He went on, but stopped, not remembering the word for "rainbow." I finished his sentence and showed him my matching rubber bracelet, the one I got at Pride. He was ecstatic. "I didn't know people knew about this!"

His name was Alex and he was a refugee helped by HIAS, a non-profit Jewish organization. "Or Zarua," a small community somewhere between a synagogue and meditation club, had recently sponsored his arrival. Due to American influence, Uganda had become severely homophobic in recent years. Alex fled and ended up in a refugee camp outside Nairobi, Kenya. People starved in the camps but perhaps due to the fact that he was small (about the size of an American 12-year-old) he managed to survive. That was around the time that refugees had become a global hot-button political issue. My family and I are members of Or Zarua. We sponsored Alex through HIAS, which gave him connections for food stamps, job training, and free money. In conversation, I discovered that so many little things I took for granted were novelties to him.

The first few days of Alex's arrival included a much-needed trip to Goodwill for clothing. My father and Alex spent several hours there, mostly due to the fact that Alex did not know what size pants were a good fit. He chose pants that were way too long and my dad had to tell him so, realizing that Alex may not have worn long pants in his life. Finally, however, Alex went to check out as my dad continued looking around. The cashier urgently called my dad forward to show him that Alex, who had been charged 13 dollars had pulled out about 200 dollars in cash. Alex was so unfamiliar with the value of a dollar, he had assumed 13 dollars must not be the correct amount. Many people would have been unnerved by this experience, but Alex was unflappable. He had been through too much for too long to be shaken. He understood that there was a learning curve when trying to survive in a new country, and he was willing to adapt.

Since his arrival, many people have asked him questions out of a place of regretful ignorance, that is, an understanding of one's own ignorance and a desire to fix it, without fully knowing how to go about doing this. Alex was constantly asked about how Africa "works," as if it was one place.
In general, Americans, including myself, are very ignorant about our own country, let alone another continent. We only really care about the unfamiliar when it affects our personal lives (like meeting Alex). This kind of ignorance can then conflate him with Africa itself, making him a symbol, not a person. Considering all of this, Alex was patient and kind when answering questions.

One day, we were both in the car, riding to my house to watch the first presidential debate and I was racking my brain to find a topic we could talk about on an equal level. Something that wasn't about how something "works" in Uganda or how to do something in America.

"Alex, what kinds of music do you listen to?" It took him awhile to understand the question.

"Ehhh, I like mostly hip hop and R&B," he said.

"Like who?"

"I don't know." He was referring to my question itself, not the answer he was meant to provide.

"Who's music do you listen to?" This seemed to clarify things and he slowly started mentioning artists. I asked him about other rappers based on the ones he mentioned. The conversation grew animated, both of us spitting out more names of artists, specific songs, albums and critiques. I noticed, however, that with the exception of Drake (Canadian) and Rihanna (Bajan) all the artists we mentioned were American. Then I asked him a question I knew I would be outclassed on: "What singers and rappers from Africa do you listen to?" He mentioned Akon. I mentioned Jidenna. Going back and forth, we exhausted our knowledge on the subject.
It was at this moment, I believe, that we saw true humanity in each other. It was obvious that we were very different and had very different lives. A realization of humanity comes when two people can connect through their similarities. I cannot say that I'm in some über-aware state of living, but knowing Alex has become an important reminder that in my life are so many privileges that are not universal. I am from an economically stable (at this moment) country where most people speak my language; I have access to grocery stores (a phrase that Alex kept forgetting the meaning of); my first job was not washing dishes; and I have never felt forced out of my country. On the contrary, I have felt welcome in almost every place I've gone. That means it's my job to help welcome others. Others like Alex.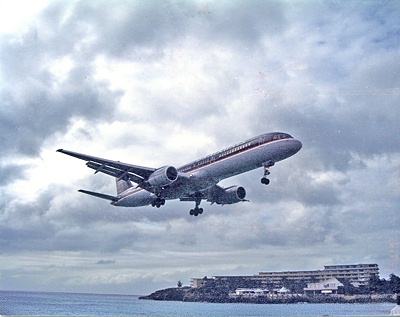 © Keith K., Milford, CT