Kid 101
February 1, 2012
All I want…All I really want, is to be truly alone.

Yeah, I said it.

UH-lone. Emphasis on the "loooonnneee" part.

And, frankly, my mom doesn't seem to be "simpatico" with that word. She only knows Dr. Phil's "communication" and, "happiness"…all in ONE sentence.

So let's walk this through for you parents, grandparents, adults of ANY KIND.

Kid 101.

First of all, stop barging into our rooms. It's UH-NOY-ING. With capital "UH-NOY-ING". And when we smile and say, "Sure, you can come in," or, "No, I don't mind," we're really thinking, "Get out," or, "Yes, I do mind, thanks for asking." And it may come to a shock that we really don't care much for doing anything because we're too busy focused on ourselves half the time, but that's the truth, even if we don't realize it.

Second, why do you always have to say the "defiant" word? Oh, we didn't answer when you called us! Ooh! We suddenly think we know everything! We are suddenly the defiant ones! THEN, when we raise our voices because we failed, as inhuman we ALL are, to contain ourselves, we suddenly have to go to our room when we weren't even the first ones to yell in the first place!! What kind of parenting is that?! And don't even get me started on those STUPID apologies! I mean, gosh, if I don't say it right, maybe I squeak in the middle, I'm being freaking sarcastic! How do these things even get ASSOCIATED together?!

Oh! And then, third most, if I'm messing around on my computer in between homework as a break, I'm suddenly irresponsible! You make it seem like I was hiding marijuana under my pillow and saying it was a midnight lettuce snack! Why didn't you see me do this before? Because you weren't even paying attention when I was emailing my friend as you signed my agenda when you were on the phone!! How about THAT for irresponsible!

Then we have the room. Oh please, Ghandi, don't get me started. If I don't clean up my room, I'm suddenly a drug dealer harvesting dust bunnies to fellow termites in the wall. Exactly: what? And the funny part is: her drawers are dusty, her bed isn't even made, AND there's a stack of bills on the kitchen counter! Okay, I won't touch the bills part, but, come on, you have to at least make your bed. At least I make my bed when I get up in the morning!

And then there are those stupid attempts at bonding. When you finally finish your homework early for the first time and you're on the computer, free to do what you like without scolding, they try and TALK with you. They tell you about your day, and you're just nodding your head and say things like, "Mm-hm," and, "Yup," and, "Mm. Cool." When really, really, you just what them to shut the heck up. I mean, it's not like you can tell them to shut up because they'll just go into a heated rant on how we don't care about their feelings when they care about ours. And then it goes into the object of how we don't appreciate them. What kind of crap is that?

If we didn't appreciate you, we wouldn't want you to shut up. You never know! Those fast acting words could make your blood pressure rise and make you hungry and then you eat fried chicken and you get a heart attack and die. Or you could seriously laugh and smack your knee, and bend your back the wrong way and totally have to go to the hospital. We're only thinking of you!

Or, when we say that you need to get out of our room, it's meant as a hazard warning. You step inside this crap-hole and you could get sucked into Narnia or something. Heck, that White Witch might drop-kick you off the stairs, and there goes YOUR back for the next twenty years of your life!

Oh, and please, don't ask us if we have friends. That's kind of confidential. If you're child's a loner, that is NOT your problem. You can't fix it by asking all the other moms to come over and bring their sons or daughters to "hang out". They'll probably just make fun of your kid or even worse: ignore them and hang out with the parents, which, in teenage terms, is the total last resort if you are desperate to evade someone.

And another thing, if you please, stop with kissy-kissy. We pretend we don't hear you say "I love you" for a reason. (What I do, is say "I love you" back in another language so no one knows what I'm saying. It works wonders.) And when you ask us about old friends from elementary, odds are, we probably don't like them now or have separated due to schedules and association differences. And, for your information, kids are vicious, nasty creatures. Half the little tykes with the cute snag-tooth smiles are the ones that you have to watch out for. And if you haven't learned that from when you were a kid, you just lived half your life in vain.

So that's us parents of the world. A real voice out of a real teenager. And if you can't handle the truth, then you might as well go search for lies because this is as truthful as truth is going to get.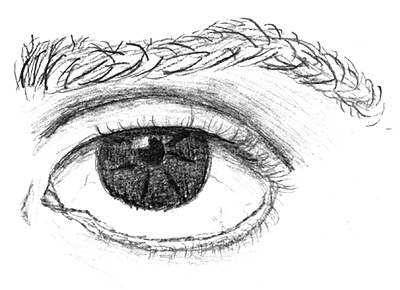 © Anthony R., Wilmington, MA