Transgendered teens face abuse.
November 17, 2011
Reports of daily abuse and bullying are common in schools. According to, the youth and pride website, some kids have been bullied because they were overweight, gay, or maybe even because they wore glasses. Transgender's in particular seem to be the new target amongst bullies. They're sort of new in this day and age or at least to the public eye. More and more people are coming out and claiming they were born the wrong sex. Some of them are even going through changes and any surgeries to become what they believe they were intended to be. Statistics show that 33.2 percent of all transgendered high schools attempt suicide says Clements-Noelle. That doesn't even include the 55 percent of transgendered youth, who admit to being physically attacked according to the 2003 national survey.
Transgender kids have the highest suicide rate to date in high schools, because they feel trapped in a body that doesn't belong. Many kids across the nation are expressing themselves with this fact. Some say they aren't given the rights they feel they deserve. 90 percent of transgendered kids all admitted to not feeling safe in schools, because of the harassment of other students, proven by the national climate survey in 2001.
Paul Moore is a seventeen year old female to male transgender kid at Graham High school. He came out to his school about a year ago, and got a better response than most transgender kids who have come out. He fought for the right to be called 'Paul' instead of his legally born name by the staff and students, and the term 'male' to be associated with him. I took the liberty of interviewing Paul about some of his thoughts and feelings about being a known transgender.
When asked when he realized he was the wrong gender, Paul replied," I was catching hints around the age of 7, (which is as far back as I really remember) because I would climb trees and play in mud and hang out with the guys on the jungle gym, instead of playing tea party or Barbie. If I ever did play Barbie, I was always ordered to be the male. But it came more clear though the awkward phases of middle school when girls were dressing like they wanted attention, and I dressed like a fat dude. (All my clothes were really big) Also, the fact that I couldn't stand being touched, especially hugging, always made my skin crawl."
In response to the question, "Do you feel you are given equal rights as a transgendered male?" Paul said, "Not really, I mean we get addressed wrongful names, we can't get married, we have to go through extensive amounts of therapy to reflect who we really are, like we have to prove ourselves to people that don't know us at all, which isn't fair.. Being forced into same sex bathrooms or family bathrooms is really very embarrassing also, and the fact that schools won't call you by your chosen name so you have to cringe every time a new teacher pronounces your "given name."
When asked what he did to hide his gender Paul said, "I thicken my eyebrows with eyeliner, I don't wear make-up, I wear baggier shirts, I slouch, and I wear multiple chest binders since I was cursed to be somewhat busty. I wear guy clothes, I truly resent female clothing. I always have, always will."
The next boy I interviewed was a lot more to himself. His name was Lael Dunst and he was also a transgendered female to male. Unlike Paul, he's only fifteen.
Lael is quite shy and doesn't speak much in school. He's very bright though, and manages a 4.0 GPA in his sophomore year.
"Have you ever been harassed in school because of being a transgender?"
Lael replied, "I get called a 'faggot' a lot and pushed in the hallways. I've been beaten for it once. But the people who do this don't know I'm transgender, they just automatically assume I'm a gay male."
"Do you ever feel alone?" Lael replied, "I guess I feel more odd than alone. I have a supportive mom, and a good best friend who's Trans too so I've never felt completely alone. More just like I feel out of place sometimes."
The last question I asked Lael was, "Do you ever get called a female? If so, how does that make you feel?"
"I get called a female quite often. But when I go to my hometown that's in the North I usually never get called a female. Most likely because Seattle, WA (my hometown) has a very large gay community. So a somewhat feminine looking guy doesn't look so out of place."
Both Lael and Paul said they plan on having top surgery and hopefully bottom as well in the future.
These two boys are only a small percentage of the Transgender's across the country. Many of them report feeling neglected in the schools, and believe they deserve equal opportunity.
With some more research, I discovered that the restroom was a large thing at schools. According to the Transgender law center, 'all students have the right to safe and appropriate restroom faculties.' Though it's an issue battling between how you perceive the way you born, and what you were born as. A suggestion to public schools would be to have a unisex bathroom. This way, any child who feels like they don't want to use the public restroom at schools for whatever reason has a safe environment in this restroom to take care of their needs.
Regarding the harassment in schools, only time will tell on whether or not transgender kids will be able to get the rights they feel as if they deserve.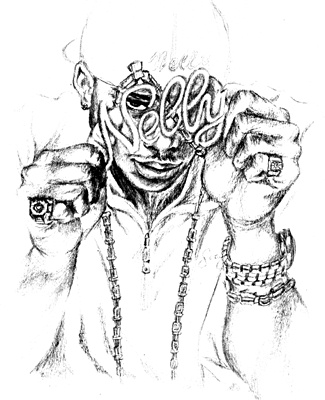 © Jessica C., Concord, CA