One Is
June 26, 2011
I don't believe… I don't. Stop pushing me to. They say it's bad. They wonder and worry for me, though they don't have to. There's nothing wrong with me, I think. Nothing. So what, if I don't believe in God? I know almost everyone does, but why do you, my own parent, have to seem disapproving? It's not my fault. I can't help it if everyone I know has a different religion. Each pushing a different set of rules onto me. One believes in the "rocks" as he calls it, or, to you, Mother Nature. One believes in the Jewish religion. One is Protestant. One is Presbyterian. One is Atheist. One is Christian. One is Episcopalian. One is… One is…

But that's just my problem. What am I? What "one is" am I? Do I follow a strict set of religion, or do I follow an easygoing one? Do I follow one that I choose? Do I make up my own God? Do I believe in one set up by society with certain rules I must abide by, limiting my freedom? Why must I not cuss, if I believe in a Christian God? Why not believe in the Buddha? Or Allah? Or the Energy of the Universe, for that matter? What about Wicca? Would it not be cool to be able to perform spells? Do I want to have no God in my life, therefore letting me act how I choose? Letting me have a freedom of my own making. Who says I have to have a God leaning over me, telling me to be good, or else? Why should I not be trusted to act accordingly on my own? And I remember that time I lied to you, saying, that I was getting a God back into my life. I was trying, and isn't that the same thing?

What about Norse Gods? What about Greek Gods? What about Evolution? My head spins with all these questions, but most of all, how can I believe in a God when there are so many different ones to choose from? And what if you choose the wrong one, and it ends up costing you in the afterlife? Who are you to say what I should be? You don't know anything about me, any of these thoughts. I know one of my best friends who is highly religious would promptly drop me if she knew any of these thoughts in my head. And one question goes on in my head again… One is… One is…?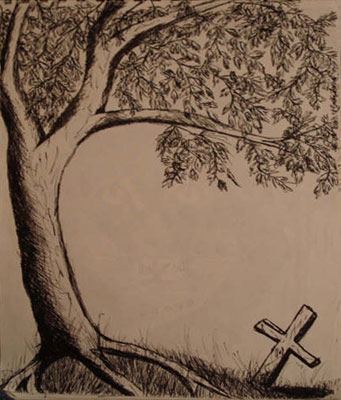 © Courtney K., Bethel Park, PA