Is Sex Slavery A Serious Problem?
May 9, 2011
You're trapped in a room with 10 other girls, and you have to sleep on the floor tonight because a new girl just came in. You're starving, you have a black eye and bruised ribs, and the drugs they gave you are wearing off more and more every time you breathe. You're feelings are starting to come back and you're feeling sad, hopeless, scared, ashamed, and in tons of pain. You can't cry because they will come beat you and there is no point in doing so because no one who cares will hear you to help. You just want to go back home and see your parents and siblings. Your boyfriend got you into this whole mess when he married you and then sold you to another man. You want nothing more than to leave and sleep in a nice soft bed and eat a meal or two. This is the slavery of our time.

Sex slavery is the exploitation of women and children that happens in national or across international borders (Human). Sex slavery generates profits of about seven billion dollars (Maryniak). It's the second largest criminal enterprise according to Carollann Gamino in her article "Victims of Human Trafficking Are Not to Blame for Their Misery". Victims hope to flee their life they have now to a much better life and have high hopes so when someone promises you a better life you fall for it. Females are promised jobs, marriage, and even sold by parents, boyfriends, or husbands to get into sex trafficking. Victims can be any race, nationality, economic/social status, religion, age, or gender according to Gamino. There is one factor that areas of heavy human trafficking have in common: poverty.

When you think of the government and law enforcement you're supposed to think of help and protecting, but women of sex trafficking don't. Many police officers and government officials are part of the sex trafficking rings, so women see them more as a hassle then help. Many of these women feel that their society believes that women and girls lives are expendable (Human).

Victims are at risk of having some very serious problems. They can have mental/emotional problems, physical problems, and even death. An average life span of a victim once they have started being trafficked is seven years. according to Gamino. Victims having post-traumatic stress disorder are very common. Victims becoming addicted to drugs and alcohol is also very common also. The spread of sexually transmitted diseases is on the rage, which causes sterility, miscarriages, menstrual problems, other diseases, and death. Human trafficking and sex trafficking ruins lives, families, cities, governments, and promotes crime.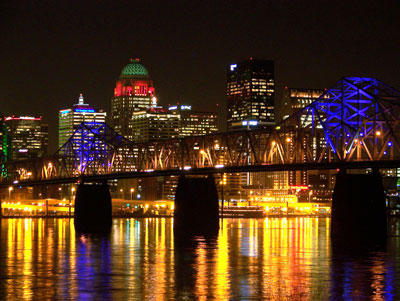 © Katie L., Shepherdsville, KY