Do Celebrities Make Bad Role Models?
March 10, 2011
Do celebrities make bad role models? I think yes. But some people disagree because, don't get me wrong, there are a lot of good celebrities out there, but there are also a lot of bad ones too. Celebrities are affected by the attention and end up doing inappropriate things like Brittany Spears with her family issues and shaving her head. They end up doing drugs, and look bad in front of paparazzi with all their schemes and comments. There are many examples, like Lindsay Lohan with family and health issues. Don't you think that many celebrities think that they can get away with anything that they want because they are famous? But really they are getting criticized more because people are watching their every move. Celebrities think that people will go along with them on anything no matter how crazy it is because they are the people to follow like Paris Hilton because she thinks that she is all that.

Kids see celebrities in the news everyday and mimic what they do, thinking that they should be like them. But that is wrong. Most celebrities don't know what they are doing in their life because they have a hard time telling reality from fantasy. They are like you and me, but people think that they are more than that. My opinion is that celebrities want to get away from the paparazzi and do crazy things to take their minds off of the attention. But, in some cases, celebrities do it to get attention to become the talk of the town. The movie "Easy A" is about a girl who sells her reputation for money and popularity and if they are making a movie out of it, it must be going on in life today. All in all, celebrities should not be role models. Role models should be someone kids know and love like their close family friends or family like grandma and grandpa.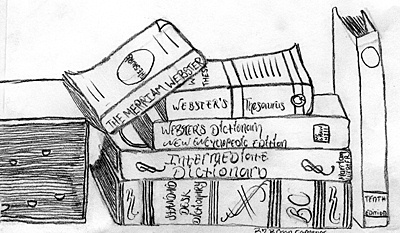 © Bryan C., Lovelock, NV