Cheerleading
February 28, 2011
Numbers ten, eleven, and twelve, it is your turn to come in. Now all of my hard work is about to be put to the test. It's August 9th, the day before the Stone Bridge High School cheerleading tryouts. As I'm lying in my bed, I can't fall asleep. I have been tossing and turning for almost an hour. All I can think about is tumbling and stunting. I finally fell asleep at around 10:30. I woke up at around 7:30 the next morning. As I am getting ready for the tryouts, I'm getting more nervous. It's finally time to leave. I can feel my hands starting to shake.
When I walk into the gym, there were about twenty other girls there. When it was about 8:00, there were a total of about forty-seven girls there. The seniors from last year were there to teach us one chant, one cheer, and one dance. On the first two days of tryouts, we would learn everything from the seniors. On the last day of tryouts, we would go into the gym with two other girls. In the gym, we would do three different jumps, tumble, the chant, the cheer, and the dance for all the coaches. Before the two other girls and I went into the gym, my heart was pounding so hard. It felt like it was going to pop out of my chest onto the floor. I also had butterflies in my stomach. Then, they called us into the gym to try out. Once I did the first jump for them, my nerves went away. Of course, I was still nervous, but not as much. Since my last name is Ferrara, I was in the beginning of tryouts. We had to wait a few hours after the last group went to tryout. The waiting was so nerve wracking. The next time they called our names was to tell us what team we made. Although I am a freshman, I really wanted to make JV.
When they called my number, I went into the gym. They handed me a paper with the team I made circled. My heart was racing the whole time. The paper was folded in half and had a staple hold it shut. I couldn't get the staple out, so I thought that was a bad sign. But, when I opened the paper, I MADE JV! I was so happy! Only three freshmen made JV, and I was one of them.
Practice started the very next morning. The JV and freshman cheer teams compete together at two competitions. So, the freshman and JV teams practice together, also. We had practice every day during the summer, every day after school, and on Saturdays.
The second week of practice, we had these stunt coaches come to Stone Bridge to come up with cool stunts for our routine. I still remember how hot the gym was because there was no air conditioning in the summer.
On Saturday October 2nd, we had our first competition. We were against four varsity teams and five other JV teams. I was really nervous for this competition. During warm ups, my round off, back handspring, tuck was feeling really weird. My coach said I had time to through it one more time before it was time to leave. I threw it again, but it still felt really weird. I was already really nervous, but now I was ten times more nervous, because my tumbling didn't seem too good. When we went on the mat to compete, I landed all my tumbling and hit all my stunts! My team got first place! So far, I am having a lot of fun doing SBHS cheer!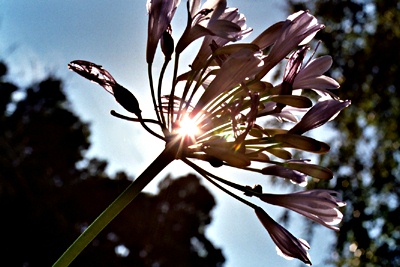 © Brandon W., Redwood City, CA