Got Perfectionism ?
January 13, 2011
Okay I will admit it I have an extreme case of perfectionism . For School anything less than A- Or a B + is wrong and my whole shuts down. Outside of school my outfit , the way I talk, and even sadly folding clothes must be PERFECT ! But hold on some people don't know what perfectionism is .

I was sitting in class in elementary school quietly finishing my multiplying by nine worksheet. It was to be finished by the end of class. I heard someone get up and go to the teacher. The person got all questions right and was done before. That sent me on overdrive . By time I was done with my anxiety attack , I ended up in the nurses office taking extra puffs of my asthma inhaler. An extreme case of perfectionism at it's best. I was mad that someone else was doing it better than me , faster than me , doing perfectly.


So what is perfectionism ? Perfectionism is a belief that perfection can and should be attained . Translation: There is none , it's kind of clear as day. But no one is perfect and we know as human should know that ? "Understand it's impossible to achieve perfection," says Steven Hendlin, Ph.D., a clinical and sports psychologist in Irvine, California says. "Just because you can conceive it doesn't mean you can achieve it."

How do I know so much about perfectionist and perfectionism ? Your looking at one or well listening to one at least. Perfectionism is like finding a ripe apple. It so well hidden that you forget it's there. You have to be perfect to be consider cool.

Perfectionism is a horrible thing to have . You unwanted and like no one will love to you are perfect. So you work at till you are


Perfectionism has a huge impact on child's mental health. Perfectionism can lead to psychological disorders such as extreme anxiety, depression, and eating disorders. Tal-Ben Shaar writes,
" Perfectionism not only causes anxiety disorders but can itself be understood as a form of anxiety disorder " . This anxiety disorder is called Failure Anxiety. It's the constant fear of failure. Perfectionism can lead to eating disorders like Anorexia and Bulimia. The depression aspect of it is fault-finding , only one things go thinking, and an immense obsession with goals.

This also has an impact on child's social life. Perfectionism can lead to social phobia. Social phobia is anything associated with situations in which you are subject to criticism by others.

Isn't Perfectionism fun?


The negative affects are resulting . The list looks like this. : Low productivity: As a perfectionists you tend to pay a lot of attention to unimportant details. So you usually need longer to complete other work. Also longer time to dress, eat, sleep. Normal day to day stuff that doesn't take long. Psychic instability, People are not perfect like ( Dr. Hendlin said this !!! ). And moments of failure haunt you. In times of ( just little) failure, you may hate yourself for being imperfect. This can result in low self-esteem and mild to extreme depression . More stress, If you want to be perfect in every way, then you put yourself under a huge constant unhealthy pressure.

No being a perfectionist isn't bad . These side affects are just nothing.

Kids who have perfectionism is are very low in self esteem and don't want to do anything besides perfecting themselves. Perfectionism is something very important and a cause to be noted.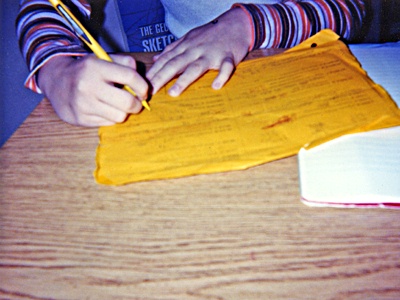 © April R., Highland Village, TX