Golf: It Is Not As Bad As They Say
January 10, 2011
"Golf is deceptively simple and endlessly complicated." This is a quote by Arnold Palmer, also known as "The King" of men's professional golf. Many people have negative notions about the game of golf. I have heard claims from "It's stupid!" to "It's pointless!" But have the people who make those accusations actually given the game a chance? What people don't realize is that there are actually many positive reasons for playing golf.

For young people, golf is a great thing to be involved in. Through golf, golf teams, and many golf organizations, young people can meet new faces with a common interest and make lasting friendships. They can learn new responsibilities for themselves in more ways than one. Golf is an individual sport in some ways, but in most cases for younger adults, it is a team sport. This allows them to take on new responsibilities that someone else will hold them to. It also helps develop teamwork skills. All of these things are important, but one of the most important ways golf is great for young people is this: Golf can be a golden ticket to an education. Each year there are many unused collegiate level golf scholarships, especially for young women. Young adults should be taking advantage of this opportunity. Golf could be a path to the future for many.

For the elderly, golf has many positive factors as well. The game of golf is not for young people alone, unlike many other sports. Think about it. When is the last time you saw a 75 year old man playing 3-on-3 or tackling out on the football field? My guess is it's been a long time, if ever. Now answer this. When is the last time you were at a golf course and didn't see a 75 year old man? This proves my point. Golf is a great form of exercise for the elderly, without being too strenuous on their fragile bones and joints. Many senior citizens rarely get out and enjoy the fresh air. Nor do they get themselves involved in something. Golf is way for them to do both of these.

Ultimately, golf is a great opportunity for everyone. It has been proven to be a stress reliever, which the whole world can use every now and then. Golf is a great challenge for all. Not only is a golfer bettering himself at the game, but he is bettering his strategy skills, along with his abilities to take on inner challenges. Golf is a great game and life skill that everyone should give a chance.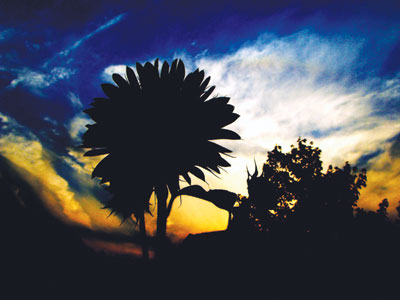 © Brian M., Fishers, IN