Being an Ind?v?dual
January 9, 2011
It is important to have your own ideas. Many people changed the world and made our lives easier by having their own ideas. All they had to do was to be themselves. This is called being individual.

Many people say that being individual is not important, because they think that people need to fit into groups, and that people can't be isolated in today's world. However, if people were all the same, and if they thought and spoke the same things, than the world would never be the same.

Being individual is easy; however, people think that it is not. That is because they have actually never tried it. They are so used to follow other people's tails. They prefer to mimic other people who they consider as successful. Having role models is not bad; however, too much imitation may end up in failure in one's characteristics development in terms of being an independent person. Ferdinand Porsche, the founder of Porsche cars, once said, "I couldn't find the car of my dreams, so I built it myself." Today his firm sells thousands of automobiles because he has refused to stay inactive. He thought that others were not successful, so he chose to express himself. His brave idea has earned him an automobile empire.

To sum up, being an individual and having your own ideas give you a chance to express yourself. You can use this chance to make your world a better place.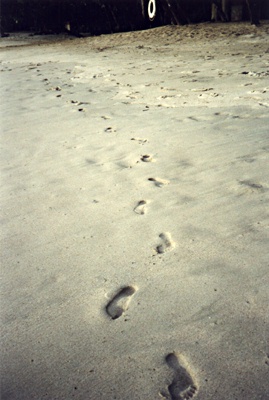 © April W., Rogersville, MO