Rumors on the Stock Market Causing Stocks to Rise Sky High
November 5, 2010
In business and technology news, one headline can cause millions to invest in one company, causing the stock to rise overnight. Because of this, some people like newspaper reporters or people working with a company that could use a boost in the stock market spread rumors about their company joining with another, or doing something new that causes their company's stock to rise overnight. An example of this is that the other day a statement came out that Apple could be interested in buying the company Sony. Regardless to whether this is true or not, immediately after the announcement, Sony's stock (SNE) rose about 3%.


In 2008, a rumor circulated that Steve Jobs, founder and CEO of Apple, suffered from a heart attack. This rumor caused Apple's stock (AAPL) to fall 10% in just 10 minutes. "People start rumors on Wall Street all the time." said Jeff Jarvis, a journalism professor at the City University of New York in an interview with a CNN reporter. "Anyone with any sanity would have said I'm going to check that out, not I'm going to sell all my stock." Another example of something like this is when Apple's number two executive, Tim Cook, had been rumored to leave the company and go back to his old job at Hewlett-Packard. Cook has made great contributions to Apple and even took Steve Job's position as CEO temporarily when Jobs was being treated for cancer. This rumor also had an effect on the stock Market. Apple's stock fell 2% while Hewlett-Packard's stock rose 1%.

Apple is taking over the stock market in the sense that they are in a strong position economically. Although they haven't bought many large companies in the past, it has been rumored that they have their eyes on companies such as Sony, Netflix, EA, Facebook, Adobe, or even Walt Disney. 'We strongly believe that one or more very strategic opportunities may come along that we can take," said Jobs in an interview with The Straits Times. "We're in a unique position to take advantage because of our strong cash position." This leaves Apple, and any company that is rumored they have their eyes on, a big target and cash opportunity in the stock market.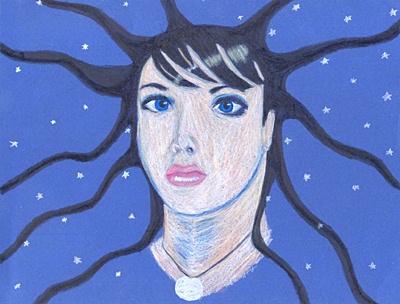 © Megan L., Desmoines, WA