Facebook and Myspace Violating Your Privacy
November 4, 2010
When a person signs up for a membership to a social network they have several choices of privacy. Someone may choose to have their account public to everyone. Another person may choose to have their account public to "friends of friends". There is the ability to select certain parts available to only "friends" and others for the public. A person may choose to have only their "friends" see their information, wall, and photos. Many have said that if you put something on the internet it is available for the world to see. However, on Facebook there is the choice of being private. By giving this option, nobody should be able to see your personal information other than your friends. However, employers and colleges have found certain ways to see accounts.

In their senior year of high school many students put their Facebook on the maximum privacy setting and change their name. However, there are still cases in which colleges find out personal information through a private Facebook or Myspace page. John Hechinger, in The Wall Street Journal, says that "In another recent study, Nora Ganim Barnes, director of the Center for Marketing Research at the University of Massachusetts at Dartmouth, found that 21% of colleges used social-networking sites for recruiting prospects and gathering information about applicants. Some admissions officers said they had rejected students because of material on the sites."

If a person plants trees around their house and closes her blinds she makes her life private. People usually respect that privacy. Others may not plant trees or use blinds. Neighbors can see into their private life. People who leave their windows open are comfortable with letting people see into their lives. This is the same as an account on a social network site because you have the choice of being private. People who make their account public are open to having people see their page. Those who make their account private do not want people to see their page. Sometimes people may invade your privacy, but it is expected that your privacy will be honored by your neighbors. Therefore it is absurd that colleges and employers are taking advantage of privacy.
It is acceptable, however, for a school or employer to check out a Facebook page if there is reason to be suspicious. "In a recent case, the university researched a student who disclosed on his application that he had been disciplined for fighting. The school found a Facebook page with a picture of the applicant holding a gun," Thomas Griffin, director of undergraduate admissions at North Carolina State University in Raleigh, tells the Journal. In this case it was completely right for the school to look at the applicant's Facebook. However there are cases in which students were denied acceptance even if there was no reason to look at their Facebook page. Jeff Olson, who heads research for Kaplan's test-preparation division, says "Some admissions officers said they had rejected students because of material on the sites. One university did so after the student gushed about the school while visiting the campus, then trashed it online." This college did not have an alarming reason to look at the student's Facebook page, so the student should have been accepted.


In October 2010 The Wall Street Journal said that "MySpace, and certain applications on both MySpace and Facebook, had transmitted the ID numbers of users to marketers. The ID numbers can be used to look up more information about a user. On Facebook, that includes a user's name; on MySpace, it may include a user's name, as well as location, gender and age" This means that if you put information on Myspace or Facebook, it is possible that it could fall into the wrong hands. If you choose to make your profile private, it should stay private. Facebook and Myspace are violating their members' privacy and providing them with a false sense of security.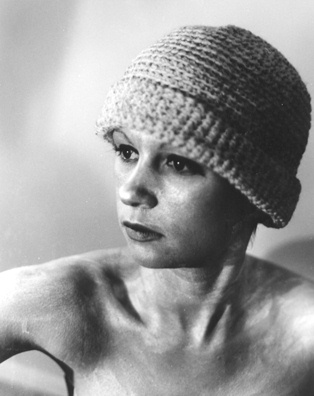 © Rachel R., Warren, ME