A List to Get Your Parents' Attention!
July 14, 2010
This list will widen your parents eyes, maybe even give them a hard attack and you will probably be punished. But, there's nothing wrong with a "little" risk!
1. Dye your hair a bright color.
2. Get an industrial bar in your ear.
3. Wear dark clothes.
4. Sneak out with your friends.
5. Listen to rock music.
6. Do everything your not supposed to do.
7. Bring home a boyfriend with lots of tattoos.
8. Shave your head on the sides.
9. Get a "tough luck" tattoo on your neck.
10. Hang out at a club and tell your parents that your at the library.
11. Road trip.
12. Tag your name in the garage!
And last but not least.
13. Win a contest, like writing or something to get you some publicity that will ultimately put your parents in the total shock of their lives!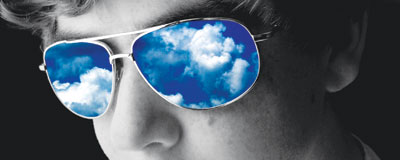 © Joseph B., Mesquite, TX