No Blood? No birthday Celebrations? Why?
June 7, 2010
Most of us know that Jehovah's Witnesses do not accept blood transfusions, nor do they celebrate birthdays. Well I recently had a chance to interview my father who is one of Jehovah's Witnesses just as my mother and I; I got the chance to interview him and to ask him why he himself does not accept blood transfusions and why he does not celebrate birthdays as well.

My first question to my father was, "Now as to my understanding, as one of Jehovah's witnesses you refuse blood transfusions, why is this?

His first action he took in answering this question was he turned to Acts chapter fifteen and verse twenty eight through verse twenty nine." The scripture read, "For the holy spirit and we ourselves have favored adding no further burden to you, except these necessary things, (29) to keep abstaining from things sacrificed to idols and from blood and from things strangled and from fornication. If you carefully keep yourselves from these things you will prosper. Good health to you!"

He went on to answer, "The bible here equates blood with idolatry and fornication, neither one of those is a practice a true Christian would participate in."

His answer was very straight forward, but I wanted more. That is the very reason I asked this next question, "What about if it was a life and death situation? What would you do then?"

His answer to that question was this, "Today with all the medical advancements nearly all surgeries can be done without blood transfusions."

After he answered my question he referred me to a documentary series entitled, Transfusion alternatives. By: the Watchtower Bible and Tract Society.
He carried on saying, "The documentary series includes doctors from all around the world in different hospitals who explain the downfalls of blood transfusions, not just for someone's beliefs but for your health as well, they inform you of the dangers of accepting a blood transfusion and that there are much better and healthier ways to deal with your situation."
So after that I asked him this next question, "So you are telling me that if you were to be on a hospital bed dying, and the doctor told you that a blood transfusion could be the only thing that could save your life, you would still refuse to accept a blood transfusion?"
He simply answered me, "I would refuse blood."
I wanted to dig a little deeper though, so I asked him this question, "Why do you feel so strongly?"
This is what he told me, "To answer this I want to look at another scripture to help explain this for me, in John chapter five and verses twenty eight through twenty nine." This scripture reads," Do not marvel at this, because the hour is coming in which all those in the memorial tombs will hear his voice(29) and come out, those who did good things to a resurrection of life, those who practiced vile things to a resurrection of judgment."
My father continued to answer, "Jehovah God promises a resurrection so I'm not going to damage my relationship with Jehovah and risk everlasting life by willingly accepting blood so a doctor MIGHT be able to postpone death just a few years."
As one of Jehovah's witnesses I feel the same way, and I too would never accept blood just to postpone my life a couple years when I have the hope of everlasting life. The interview with my father was then over. But I had a whole other topic on my mind, and that was birthdays. Read what he had to say about why he does not celebrate birthdays
So I started off simply with the question, "Why do you not celebrate birthdays?"
My father answered all my questions for this interview with one answer, "well, there are only two accounts of birthday recorded in the bible and both involve decapitations, so that puts birthdays in a bad light to begin with. Now down to the forth century, Christianity rejected the practice of the birthday custom in fact they viewed it as a pagan worship. And personally, who looks forward to getting older anyway?"
And that answer summed it up quite nicely. Before my dad left I made sure to thank him for his time he had taken out of his busy schedule to answer these questions, and answer them he did. Hopefully you now understand why Jehovah's witnesses refuse blood transfusions and why they do not accept the celebration of birthdays.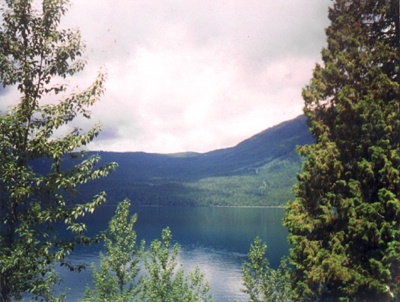 © Chelsie T., Phoenix, AZ