The Plagiarism Not Thought Of
May 4, 2010
I believe that doing things others ways is yet another form of plagiarism that our society doesn't recognize at first thought. If you walk completely in another's footprints, how do you expect to make footprints of your own?

Take a moment to sit back and think. Who are the heroes to whom we look up to in society today? Is it those who do the same as the person before them did? No! It is the people who step out of their comfort zone and create or try something new. Take for example Mother Theresa. Had she done things the way her family or her friends had wanted her to, she would not be remembered and respected throughout the world because of her amazing statement of love, laying down her life to serve the poorest of the poor. Or Thomas Edison, living his childhood an outcast because he believed in something higher. Had he followed his teachers and his peer's advice and done things their ways, we would not have him to thank for the light bulb, our now extensive, although not full, knowledge of electricity, or for the Franklin stove. Although people generally want to make tracks of their own, I believe that following some some examples are helpful. As in loving others, and treating everyone with respect. If these escape our world's vocabulary, I believe that we would have a major problem.

It is these, and so many other great people that we have to thank for how we live today. In our ever changing culture, we need people to do things their own ways, or we will never advance and make our forefathers proud of us. No real progress can be made except by original people with new ideas, although the values taught by our ancestors need to be kept and treasured.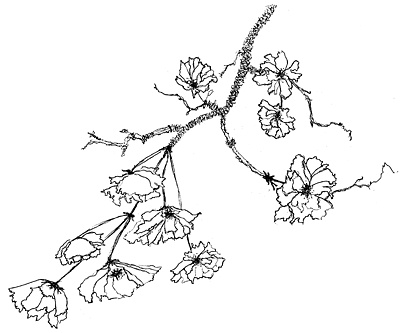 © Marybeth L., Hamilton, NY