Educator
April 21, 2010
An outstanding teacher that has caught my attention recently is Mrs. Burnett. She has been in the teaching industry for about fifteen years and loves her job very much. She is involved in school activities like our schools dodge ball tournaments and watches a lot of our boy's soccer team games. She is very school spirited and is always ecstatic.

Mrs. Burnett teaches geometry and she has been a substitute teacher this year and is not around as much as last year. I have never met a teacher like her; she is one of a kind. Her humor is unforgettable because it's unique and out of the blue. She is down to earth and knows how to get along with her students. She laughs at the weirdest things and is in a constant great mood. This is my favorite thing about her. If she's having a bad day she will let us know and always proceeds with her teaching.

Along with a fabulous personality, Mrs. Burnett has style. This, to me, tells me that she is informed with the latest trends and isn't boring. She's like a teenager in a teacher's body. She is friendly and different. She doesn't scream at students when she's in a bad mood nor does she try to put her students down. She will always encourage you by saying little things like, "yes you can," Mrs. Burnett was always willing to help her students and we all care about her because she is so amazing! Another thing I like about her is that you can easily have a conversation with her. This shows that she is not scared to share her personal life with her students. I think that as a teacher, you need to let your students know about you and also get to know them so that you can grasp their attention.

Mrs. Burnett is confident and this is also important to me because it shows how much they know in a way. Teachers have to be one with their students and she is one with all of her students. But not every teacher can do this, that's why Mrs. Burnett is different. She isn't afraid to try new things and that includes her building her own house. She is a strong independent woman and she made me realize how becoming a teacher could end up being my career choice.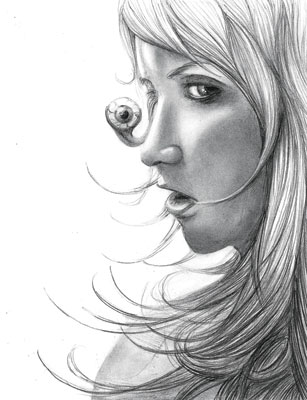 © Jessica P., Bethel Park, PA