The Truth Behind iAd
April 14, 2010
In April 2010, Apple revealed their new concept for the iPhone, iPod Touch, and iPad, which is entitled iAd. This mobile advertising technology will allow developers to create enjoyable and interactive ads that will intrigue consumers. The main intention of the iAds is to compete Google's advertising business. If Apple's iAds can flourish in today's rapidly-paced, hand-held-technologic society, Apple will grow in strength and possibly overcome Google.

As stated in the New York Times, Apple currently houses over 150,000 apps in their App store. The iAd software will be implemented within these apps, as one will be able to view the advertisements when he or she is using an app. These advertisements will appear on these products that promote activities such as movies, clothes, and food. Contrary to the advertisements that already exist on the web, iAds will be enjoyable for the viewer, as they will be interactive—for example, the Toy Story 3 ad allows an Apple product user to play Toy Story-based games, pre-order movie tickets, and view trailers.

The main controversy surrounding the addition of iAds to Apple products is the rivalry between Apple and Google that influenced the development of the iAds . According to the New York Times, Google, an international online power and successful search engine, purchased the advertisement company AdMob for $750 million in 2009. The purchase of AdMob has sparked debate and criticism by regulators, and it is thought that when Apple implements the iAd software, Apple is competing with Google's attempt at mobile advertising. In fact, according to the Wall Street Journal, Apple hopes that the introduction of the iAd software will help the corporation to become a leader in the mobile advertisement industry.

Mobile advertising has been a slow business in the past. The Wall Street Journal reports that in 2008, mobile ad spending was projected to equal $2.8 billion in 2009, but American business actually only spent a mere $416 million. Apple assumes that although mobile advertising has not thrived in the past, iAds will become successful due to the ability to reach an enormous audience.
Many third-party advertisers are not thrilled about this technological development, but Apple app developers are excited about iAd. The New York Times states that Steve Jobs, CEO of Apple, promised 60% revenue to app developers who allow iAds to run in their programs. This poses as an incentive for application developers to include Apple's latest technological upgrade in their software. Without this incentive, it is unlikely that many app developers would jump at the idea of running a mobile advertisement. Additionally, iAd allows an Apple-product user to switch swiftly to an advertisement from an application without causing a distraction, and this is an important concept that application developers favor.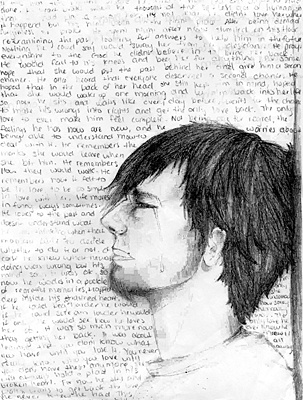 © Annie M., Columbiana, OH