Apple Warfare
April 14, 2010
One of the biggest downfalls of Apple technology is the lack of compatibility with Flash, which is used in many websites for interactive content as well as playing videos. The reason for lack of Flash compatibility in Apple products is not because the technology is not advanced enough, but simply because Apple does not want Flash to be available. Steve Jobs, co-founder and CEO of Apple, was recently quoted at a press conference saying that Adobe's Flash was "buggy".


Only recently have the relations between Adobe and Apple become strained. The debate about Flash on Apple products was recently rekindled because of Apple's new terms and conditions for their developer program. The New York Times recently reported that these changes basically will not allow developers to use Adobe software to make any applications. This snub is especially damaging because Adobe has recently come out with Flash Professional CS5, which has a tool to create apps in Flash and then translate it into code for Apple products. Instead of Flash, Apple uses an alternative video format known as HTML5. With the rising popularity of Apple products, HTML5 is beginning to gain popularity. By ruling out Flash and pulling in HTML5, Apple is creating a closed system, where all content and apps must go through the app store, giving them full control of the niche in the market for Apple users.


Adobe and Google have recently teamed up to integrate Adobe more fully into the Google web browser, Google Chrome. These changes will apparently make the Flash more seamless and allegedly improve the user's web browsing experience. Recently Wired.com reported that Google may be developing tablets that will support Flash and challenge the iPad. Sevensidedcube.com reported that this new tablet will have a similar operating system to the Android, and Google will also be making its own specialized applications for the new device.

Google has always been about keeping the internet open to everyone, and in the future, Apple controlling everything will become a problem because it will become harder for Google to insert itself into the Apple system, as it already is for Adobe. Google and Apple relations have become especially tense for other reasons, but it has become worse with this new partnership on the table. The New York Times reported that the animosity began with Google swooping in on a deal about to close between Apple and AdMob, the largest mobile advertising company. Instead, Apple ended up buying Quattro Wireless, a smaller company, and together they have developed the new iAd program. The iAd program will basically be ads within apps in a way that will attract users to click them and it will rival Google's desktop ads. Another rumor that has been floating around since January has been that Apple may replace Google with Bing as its primary search engine. Apple fans have theorized that the change in the iPhone OS 4.0 where the 'Google' button was changed into 'Search' may be an indicator of what is to come.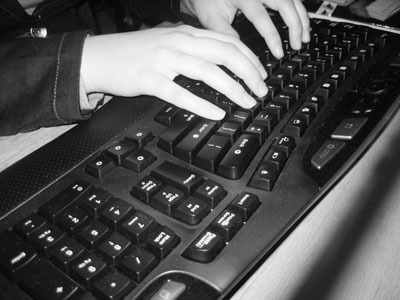 © Paige R., Perry, OH