The Degradation of Women
April 6, 2010
One in three women are sexually abused in her lifetime. It is not seen in just one country, or just one place. It is everywhere. The fear, pain, and enormous set backs these women are forced to feel and react to is palpable. Many women are abused by their husbands or boyfriends, forced into prostitution, and pressured into having sex. In my research, I found a crushing fact: "Approximately 15% to 25% of women were sexually abused when they were children" ("One in Three is Inexcusable, Mckenzie Lock, One.org). One in three women may not appear to be an egregarious amount, but it is.
Many of these women have to deal with poverty after the problem they faced. This is because women who are sexually or physically abused are often absent from school or work after the incident and then unable to graduate with enough credits and a high enough GPA. Because of this, they aren't given choices to as many colleges. Colleges might just skip over them because they've missed too much schooling, their grades aren't good enough, and they don't know what has happened in this woman's life that would cause this. Then, they are deprived of a degree from a strong or well-known college, they won't have access to as good of jobs.

A lot of these women are also faced with unplanned pregnancies they might not be ready for. They might not want a child, but might not feel comfortable with terminating the pregnancy. They might even still be in high school, and have to deal with the consequences for which they weren't responsible. They would have to deal with the embarrassment of being a teenage mother, or tell curious people and teachers that they were raped and are now pregnant. And just imagine if you were a teenage girl who got pregnant after being raped, wouldn't you be scared? Another problem these women might face is sexually transmitted diseases and AIDS.

It's much like the domino effect—when one thing goes wrong it only triggers other problems. Some of these women are forced to live their lives the opposite of the way they want because they could not speak up for themselves. They were forced to undergo tragedy and insults and degradation. Most, if not all, of these women never get the assistance they need to overcome it.

The majority of them need care and someone to help them emotionally. If you would like to help, then you can join the International Violence Against Women Act (IVAWA). On their website, you can join the cause, send letters to congress, and multiple other things that can help you help sexually and physically abused women.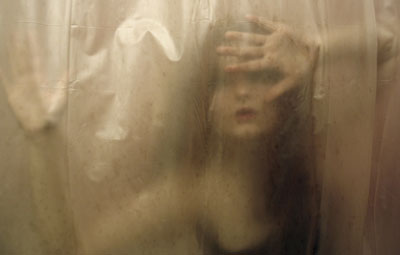 © Emilie E., Tecumseh, OK