Lutheran or Liberal?
December 11, 2009
Ever since I was a little girl, I've always gone to a Lutheran church. I would diligently attend Sunday school and learn all about how Jesus was born in a manger, for there was no room at the inn. As a precocious third grader, I would go to our church basement and get ready for my first communion. Now, several years later, I head on down to our youth group to discover what the Bible is really saying and how it affects me. It seems like my church is perfect. We Lutherans, we never argue. We agree on everything. We all like our hotdish steaming, our coffee piping, and our sensible, Sunday shoes polished to perfection.

So tell me, how could we let one stupid little difference tear our church apart?

The ELCA stands for Evangelical Lutheran Church of America. Basically, it represents what we, as Lutherans, believe. They do their best to show who we are, what we stand for, and how we see the world. The latest controversy in the ELCA is their statement about human sexuality. The statement elucidated that having homosexual pastors would be alright in our church. This decision has upset some church-goers to the point where they desert the ELCA for a different synod. Of course. Ditch us and go Baptist. Perfect solution. NOT.

It's overly sensitive. It's foolish. It's absurd. How can people let one small decision, in many, affect the way they view the church? Could it really be that simple?

There are some people at Bethany Lutheran that have been going there for over 50 years. Every Sunday, these folks would come to the 10:30 service to hear the sermon and praise the lord. After the ELCA made their statement, they switched to a different denomination of the Christian church.

Some people would like to disagree with me that this is what happened a few hundred years ago, when Martin Luther King broke off from the Catholics. People began leaving the church, for they didn't agree with the ideas Catholicism held. In fact, they created a whole new church, a church I am proud to be a part of.

But why do we want to create a new church? Trust me, a pastor's daughter: There are already way too many Christian denominations. Separating people who have been together for a long time is certainly not solving anything. In fact, it pulls us apart more. Quit trying to rip apart the Lutheran church, people!

Have you ever seen an interview on a DVD? There is always a message before it starts that reads "The views expressed in this commentary are not necessarily the views of this film company or its affiliates." People need to understand that the ELCA's statement does not necessarily imply that all Lutherans agree with this. After all, the statement is written by representatives that each of us elected. Now, I'm not sure if some of these people fully understand that.

Really, such a thing as petty as this statement should not be doing this to our church. So, I encourage people to stay in our ELCA church. It could make the difference between a whole, beautiful church and a forever separated one.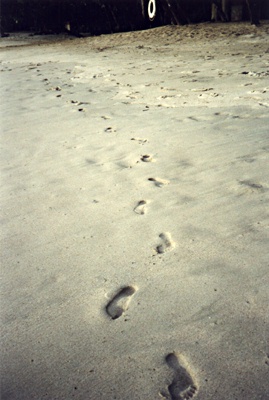 © April W., Rogersville, MO