American
December 10, 2009
Have you ever felt like you just never wanted to live anymore because of your pain. You felt hopeless and abandoned? Well that is how most people across sea's feel everyday. They don't have anyone to help them when they are young and even when the are old.


I remember listening to the news; I herd about a girl that was shot in a foreign country because she wore a swim suit out in public. I myself were a swim suit everyday to practice. I thought what If that was me I wouldn't be alive. I look at people in foreign country's and see there pain in there eyes. I had a chance to go to Egypt on a mission trip and even there they are in pain. How would you like living your days, day by day? I my self wouldn't like it would you?


So I am proud to be an American because I no that when I wake up I have my freedom to wear a swim suit to go to school and do what ever I would like. I am proud to be an American because I no that I might be influencing some one in a foreign country to take a stand. I pray everyday that everyone in the world had a chance to live the wonderful life I have. It is just like the song goes
"I'm proud to be an American where at least I no I'm free."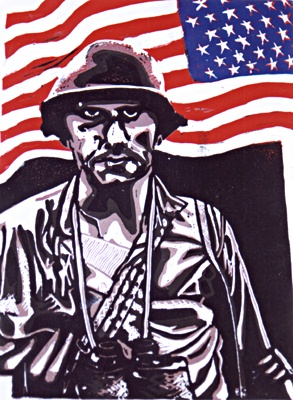 © Troy W., Kannapolis, NC