Hitchhicker
April 28, 2018
Next to an raggedy, abandoned truck stop stood a man in his early twenties. A scruffy beard and empty stomach epitomized his usual presence. Carrying only a suitcase, he walked down the side of the dark road. He had a bleak attitude and a crooked smile every time a car would pass him, splashing a cold burst on water in his direction. He had little-to-no "people skills," yet he was still able to hold a couple conversations occasionally. He believed this was a cruel with nothing to offer him. He liked being alone; however, he did need rides from time-to-time. Looking back to the darkened tunnel, he saw two headlights beaming straight at him. While picking up his small satchel, his pocket knife fell out.He placed it back into his satchel and with a crooked smile on his face, he knew this was his chance.
Driving down the damp road on a cold December evening was an slightly middle-aged man. With the radio busted, he had nothing to do, but zone out into his own thoughts. He was a man of simple taste based on his appearance. An old, tattered shirt and faded jeans barely fit his scrawny build. Looking in the rear view mirror, he sees nothing but the rain drizzling off the back window. His car was old, but durable. Even though there were a couple stains and tears in the seat cushions, he appreciated used it as his own. As he drove through a large tunnel, he saw a shadowed man who seemed to have his thumb out. Suddenly feeling generous, he decided to pull over and give him a ride.
   The two men riding in this car found it difficult to start a legitimate conversation. The passenger's eyes darted from side to side, not knowing where to appropriately stare. He seen a car like this before. As he stared at the rugged condition of radio, he realized his family had a similar car when he was younger. Although he thought about his family occasionally, there was no nostalgic feeling for them. He had never been able to connect with anyone, especially his parents. 
Breaking the silence, the driver spoke up and said, "My name is Jean, if you wanted to know." The passenger smirked and said, "That was my father's name. I'm Tim, by the way." Jean found that amusing and asked, "Where you from?" Tim didn't reply. He rolled down the window, feeling the cold, wet breeze from the outside. Annoyed, Jean expressed, "It's rude to not answer someone, especially when they're giving you a ride." Tim noticed his uncomfortable expression on his face and falsely answered, "Ohio, I used to work there." "Well Tim, welcome to Vermont."
The awkwardness of this situation grew intensely. Tim's temper was almost at its peak with Jean's neurotic personality. He couldn't touch anything without being hounded for it. As they passed a billboard displaying the city's name, Jean looked over and worryingly asked, "Have you heard anything about the escaped convict in this area." Tim looked over and didn't say anything. He had enough with this. He was done.
Tim asked, "Can you pull over here?" Jean shrugged and pull off to the side of the gravel road. As Tim reached into his satchel and pulled out his pocket knife. There was no look of surprise on Jean's face, but a slight grin. Jean takes his hand out of his pocket, revealing a small, shiny pistol. "Well, this is awkward." Tim said with a nervous smile on his face.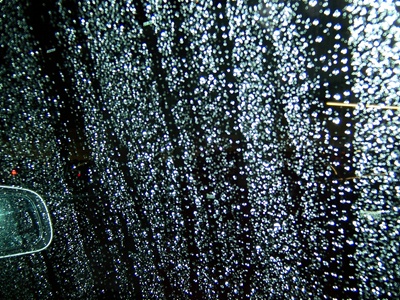 © Jessica L., San Jose, CA