Emotions
February 26, 2018
Chariots of light trotted behind the sinking horizon where the sun dropped from sight. Darkness seeped in on the rain tattered beach, filling from bottom to top, as the area around me transformed into a lagoon of darkness. The rainfall beat on the surface of the water and lily pad ripples danced in the moonlight. It penetrated my coat and bored gashes in my skin. A pool of bloody tears and rain lied below me.
"There is a flood on it's way!" Yelled a man close by on the dock.
I still sat there… waiting for the dam to bust.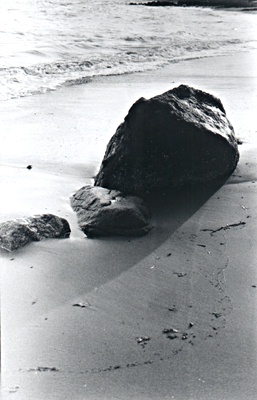 © Alexa R., Marblehead , MA