3D Lit
February 21, 2018
Scene 1: Car Crash
Guy and girl talking in car (guy driving)
*song comes on the radio*
Girl
oh my gosh I love this song
*turns up the music, starts dancing with guy they look at each other lovingly*
*Loud crashing noise, screen goes black, sirens*
Scene 2: Catch-22
EXT: In a destroyed hospital room; war noises; fade in from black.
Yossarian
*Waking up in bed; distraught with injured leg*
What…what's going on?!
Doc Daneeka
Quick! Yossarian we have to get the *bomb sound* out of here!
*Picks Yossarian up off the bed*
Yossarian
WHAT'S GOING ON
Doc Daneeka
*Drags Yossarian down hallway*
Yossarian
DOC?
*Another bomb hits/explodes*
*Quick zoom in bomb that says "M&M" before it hits*
Doc Daneeka
*gruff annoyed voice*
It's that bastard Milo, he's off his rocker again
EXT: Exit hospital, wide pan battlefield with soldiers/patients/nurses on the floor suffering from the attack (extras needed)
Yossarian & Doc Daneeka
Stare into the battlefield is disbelief *bomb sounds and gunfire in background*
*Daneeka runs off to help, has enlightened face*
Yossarian
V.O. I have to go find Milo
*runs towards control tower in the distance*
*bumps into Cathcart*
Colonel Cathcart
Dammit Yossarian! The hell are you going?
Yossarian
*rolling eyes* To the control tower and get a hold of Milo, get some sense of what's going on. You know stuff that should be your job *speeds off to control tower*
Colonel Cathcart
Watch your mouth, I'll have you know I'm on my way there right now *chases after Yossarian*
*Cut to control tower
Milo
*to walkie talkie* No, no, don't bomb the mess halls how are you fools gonna eat after the missi-
Cathcart and Yossarian
MILO WHAT THE *bomb goes off*
*cut to first person shot from Yossarian's point of view
Milo
Stop hollering so much, will you?
*into microphone* very good very good, you missed a supply shed though. That won't do! We've been over this a million times Purvis - we won't settle for that type of shoddy work here. Get back in there and try it again..*frustrated* slowly this time. Remember haste makes waste.
Cathcart
WHY ARE YOU BOMBING OUR CAMP WHAT IS WRONG WITH YOU
Milo
Did you forget Colonel? We all have a share, this is good for all of us. Now don't interrupt me this is important.
*over walkie talkie*
Yes, strafe it's in the contract
Yossarian
*close up on his face* V.O. he's everything that's wrong with this society
Flashes and disrupted imagery of Raskolnikov having R.E.M. sleep
*Yossarian passes out*
Scene 3: Crime and Punishment
*cut to Raskolnikov
*alarm clock rings* Darn it I'm late!
*picks up axe,takes cookies out of the oven, and runs out in a hurry*

Raskolnikov
*running down street with axe and cookies*
V.O. I need to hurry, time's running out
*after seeing someone on the street*
V.O. Why is that man staring, he has to know what I'm - DID I TURN OFF THE OVEN… focus Raskolnikov focus!
*arrives at Aliona's house, knocks on door*
Aliona
Who's there?
Raskolnikov
*Nervous tone* I uhh have a special delivery
Aliona
*suspicious* I didn't order anything
Raskolnikov
Its from a thankful client, open the door please
Aliona
*slightly opens door* Who are you? I don't know you!
Raskolnikov
*gets impatient*Dont you remember me? I'm Raskolnikov, I came here last week to trade in my sisters watch.
V.O. Let me in you old hag!
Aliona
*opens the door to let him in, then her phone rings*
Excuse me for a second
Raskolnikov
V.O. Perfect now is my time to strike!
*Aliona goes to her bedroom to answer the phone, and Raskolnikov walks in, takes out his axe and approaches Aliona*
V.O. It's now or never Raskolnikov
*Raises his ax and hacks at her, camera pans to phone (off the hook)*
*shriek off camera, pan to Lizaveta, shaking and faintly whimpering, on the other side of the room*
*runs to Lizaveta and kills her too*
I have to get the hell out of here…
*runs out into hallway, passes 2 painters, goes to the bar*
`
*enters and sits next to a drunk Marmeladov*
Marmeladov
Hey bro nice hat, you look like you need a drink
*Makes hand signal to bartender*
Raskolnikov
*nervously* "Uhhh thank you sir"
Marmeladov
Whats your name mayn, I'm Marmeladov but they call me Marm around these parts
Raskolnikov
I'm Raskolnikov
Marmeladov
You know my wife really hates me, but I like when she pulls my hair… but my daughter, the way she looks at her is… *looks at Raskolnikov* you know what Alex, you'd be perfect for her. SONIAAA COME OVER HERE
*Marmeladov drunkenly passes out*
*Sonia walks in, slow motion, fan blowing her hair
*camera pan to Raskolnikov, his eyes light up and a smile grows on his face*
*Sonia and Raskolnikov begin talking, music plays over dialogue*
Two Weeks Later
Sonia
"YOU DID WHAT?"
Raskolnikov
You don't understand Sonia, I had to kill her, she was evil, the world is so much better without her.
Sonia
You must confess and pay for your sins! You will never escape this unless you do so
Raskolnikov
I don't know about that Sonia… I need time alone to clear my head, I'll see you later
*runs out and slams the door behind him*
Sonia
*in the distance* if you love me you'll do it Rask!!!
*Raskolnikov heads over to the bridge, tears coming out of his eyes*
*needle in the hay by elliott  smith plays*
*camera pans to highway, then zooms into Raskolnikov's face as he looks into distance*
scene fades to black and music fades as well
Scene 4: Hamlet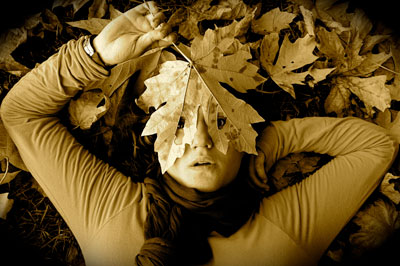 © Garrett M.