The Rings of Sindi
January 18, 2018

'Yayy! I am finally meeting my grandma again.' said Sindi while she was going to meet her grandma. She was really excited to meet her because Sindi hadn't seen her in almost 2 years. When she went to her grandma's house she hugged her grandma and sat down. They were having a conversation while Sindi's cousins came. They sat down too.

After a while, Sindi and her cousins got bored staying there and went out to play. While they were thinking what to play, Ola came with an idea that Sindi hated. Film a horror movie. As soon as he said that, Sindi, with the speed of light, said no. Her cousins started laughing and her brother said, 'You are scared.'

'Yes, she is.' said her cousins.

'No, I ain't.' said Sindi.

'Ok. If you are not prove it to us.' said Soni.

'Ok. How?' said Sindi.

'We will re-film the movie "Rings", and you will have to play Samara.', said her brother.

'Alright. That will be easy.', said Sindi.

Sindi and the others went to film the movie.

Samuel and Oni were sleeping. Then, unexpectedly the doors and the windows started shaking and lightings started falling. The cousin wakes up and sees Samara. He woke up Samuel and they both started screaming and running. They went outside the house.

'What do we do?' asked the brother.

'Run for your life.' said a creepy voice from behind.

The brother turns around and sees Samara. They start running again. They stop and look behind. They see Samara who is running and, she falls. The cousin and the brother started laughing.

'Haha. You fell.' said both of them.

'It isn't funny,' said Sindi, 'and now we have to re-film the movie again.'

'Use your brain,' said the brother, 'we can just cut the part you fall and continue the movie.'

'Hello,' said a voice, 'can I be in the movie too?'

'Oh, hi Samanta,' says Sindi, 'of course you can play.'

The movie continuous.

Samara went face to face the them and said:

'Now I got you.'

'No, you didn't.' said Samuel.

He takes the soccer ball and kicks it at Samara's face. After that, they ran inside the house. When they go in, they see Samanta, hanged and dead. Then the the cousin turns around and sees Soni.

'We finally found you.' said Ola.

'He doesn't look right.' said Samuel.

'I am under Samara's control.'

Then, Soni grabbed Ola and disappeared.

Samuel thought 'Now that I am alone, what should I do?'

He goes outside and screams and loud as he can: 'Samara, leave me alone'

He starts running. Then, he sees something weird and stops.

'I thought you were dead!'

'I am.' said Samanta.

'But how are you walking and talking to me?'

'I am under Samara's control'

Then, she quickly appears in front of him and says:

'You cannot go anywhere now.'

She puts her hand near his eye and the movie ends.

'That movie was really good.' said Samuel.

'Yes, it was.' said Samanta.

'Ok. Now I have to edit.' said Sindi.

She put all the scenes in her laptop. Sindi mixed all the scenes. Then, made them black and white, so the movie would look scary. After that, she had to delete the part where she fell. When she saw it, she started laughing so hard. She decided to leave it but, delete the part when they talk. After she edited the movie, Sindi showed it to her cousins and brother and they all said it was awesome. Then they went to show the movie to their parents and grandma. They all said it was a great movie and they all loved it.

Since that day, Sindi thought she was the best actress in the world.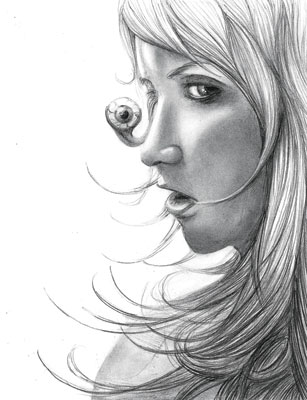 © Jessica P., Bethel Park, PA