The Confusion
January 11, 2018
The last time Brent saw his mom was the first time he saw Camden and Aiden. He doesn't regret not stopping them from killing her, in fact, he's grateful. They did it for him, after all. His mom had been touching him for as long as he could remember. After that day they did everything together, they were inseparable.
   Within the next few months Brent opened up to Camden and Aiden. He told them everything, including his deepest secret: Brent had been considering killing himself for awhile now. They had very different opinions on this; Aiden thought that Brent was thinking like a madman, but Camden on the other hand thought that Brent should do it. A week or so after Brent had told his two best friends, Camden brought it up again.
   "So, Brent, have you made up your mind yet?" Camden blatantly stated.
   Aiden rolled his eyes at Camden and looked back to Brent, saying, "You don't have to decide right now."
   "Yes he does; look Brent, just do it already, you're just dragging it on." Camden replied.
   At that, Aiden whipped his head toward Camden and loudly said "How could you say that? He's not 'dragging it on' he has us to live for!"
   "Yeah and that's it," Camden said laughing then turned towards me once again and said, "Brent, other than us, what else do you have to live for?"
   "Nothing...I guess." Brent answered quietly.
   Camden turned back to Aiden, "See, I told you."
   Aiden stood up, "Yeah well it's not your decision."
   "It would be if you would get out of his head." Camden said matter-of-factly as he also stood up.
   "I'm not the monster here, you are. So I think you should get out of his head!" Aiden yelled.
   Camden got into Aiden's face and said, "Oh, I'm not going anywhere."
  As soon as Camden said that they started really fighting. Then, about 10 minutes later, Camden pulled out a switchblade and held it to Aidens throat.
   "I'm done with this. Either you get out or I make you get out." Camden threatened.
   Aiden, sounding defeated, said "This only ends one way and you know it."
   As Camden slit Aiden's throat, Brent felt his own throat rip open. He quickly reached up to tend to his wound and felt the switchblade leave his own hand. As the switchblade hit the floor realization hit him.
   He looked to Aiden and Camden trying to form the words 'You aren't real?' but too much blood was gushing from his mouth. Then Aiden knelt beside him.
   Aiden whispered, "I tried to tell you not to kill us."
   Then they were gone, just as fast as they had come. As Brent died, he looked to the ceiling with tear-filled eyes as he felt consciousness slip away from him.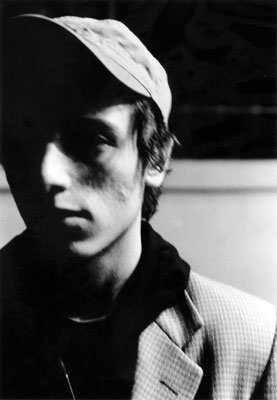 © Ariel L., New York, NY