It Wasn't Just A Nightmare
January 11, 2018
I kept thinking it was a nightmare, hoping I would wake up. My whole body shook, fearful of not knowing what was going to happen next. A sharp pain shot up my left side, and I unintentionally let out a scream. I kept thinking it was a nightmare, hoping I would wake up. Hoping, soon, so soon would this torture be over. It was a never-ending cycle of gasps and pain. My ears rang, my heart raced, and my vision went dark at the edges. I felt a yank on my long, blonde hair. My lungs were struggling to get a good, strong breath in. I kept thinking it was a nightmare, hoping I would wake up. Hoping this was just a very bad dream. Hoping I was going to wake up and smell my mom cooking biscuits and gravy on the stove. Hoping to hear my dad whistle as he reads the morning paper. I felt a change. The lights didn't feel so bright. The ringing had settled into a dull roar. I looked up, only to see the attacker's face. He looked oddly familiar, but I couldn't quite place him. Suddenly it hit me, like a thousand pounds of bricks being unleashed onto my chest. I knew him from many years of living next door. This was no stranger. This was my next door neighbor. My best friend for many years. My brother figure. My shoulder to cry on. My never-ending supply of laughs, hugs, and love. He was the last person I would suspect. I gasped.
"Holden."
He leaned down and whispered in a voice that used to bring me comfort, "I'm sorry."
I kept thinking it was a nightmare, hoping I would wake up. Except this time I knew, I was not going to wake up.
---------------------------------------------Two Hours  Earlier--------------------------------------
I woke to a knock on my window. Opening the curtain, I peered down to see my best friend of many years reared back ready to throw another stone.
"Hold your fire soldier!" I called down a second too late. Jumping out of the way, I cursed at him under my breath.
"I heard that! Get down here and help me!" he called up. I shimmied down the drain pipe and landed with a thump right on my rear end. Laughing as he helped me up, Holden muttered something unintelligible. Probably something about how clumsy I am. This happened a lot. He gave me the look that I had grown to love. His eyes shined like the last embers of a campfire. Then his face contorted, leaving me with a look of exasperation. Suddenly I was not on the ground. I was flying. Only I wasn't. Holden had swept me up before I had time to protest. We were heading to a place he had never taken me before. I was so used to him coming to get me in the middle of the night, that I had even been able to plan my escapes from my family's endless chatter. I thought I knew the path. Only when we got to our usual spot in the woods, he kept going. Plowing through the thick bushes and grass. We kept going for what felt like hours. I was not sure when he was going to stop. Did he ever run out of energy? As we kept charging through the woods, I heard a noise coming from down the path. Nearing the opening of the woods, I saw lots of figures staring at me. This was not the way it was supposed to go. We never planned to have a get together with his friends too.
"I'm sorry. I'm sorry. I'm sorry," he murmured closing the gap between us and them. This was unusual. He hardly ever apologized. I was scared.
When we stepped into the clearing, we were greeted with a chorus of hello's and hi's. I scanned the crowd, seeing some familiar faces and some new ones. This was not going to be one of out usual get togethers. I could tell by the table in the middle, the way the guys were staring at me with a wicked grin, or a soft smirk. Setting me down slowly on the table, he began to talk in a quick, low voice.
"I'm sorry. They made me. I didn't want to bring you. They were going to find you. I'm sorry. I'm sorry. I'm sor--" There was panic in his voice, but then it was gone.
Then there was nothing.
I was given a drink. Stupidly, I drank it. Then the anxiety went away, and I couldn't feel anything. And then I was asleep.
All the while, I kept thinking it was a nightmare hoping I would wake up.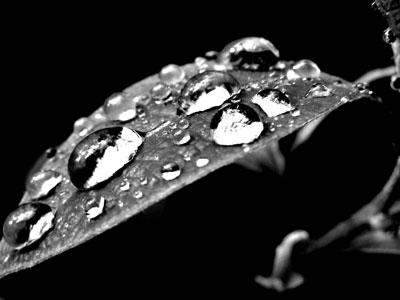 © Kristine B., Setauket, NY