New orleans scary story
January 12, 2018
 
One day I took a trip to New Orleans with my friends name Aramis and Jaun. We walked to the movies and watched the movie, "Insidious the last key." when we got done watching the movies we went walking to the park and just started talking. We got bored so we all decided to play a game call, "3 claps" in a park next to the Lafayette Cemetery.   
While we we were playing Aramis and I went away from jaun and went on top of the slide and clapped once. He walked towards us and we both quietly ran and hid behind a car. We watched jaun and he said "clap" when he was next to the cemetery. He heard a clap in the cemetery so he walked into there not knowing he was going to. Juan got scared so he took off his blindfold because we were not clapping. When he took off his blindfold  he saw tombstones and was scared to the max. He heard a clap behind the tombstone and thought he found us so he approached the tombstone looking around but didn't see anything.At that moment he was shocked and scared. He thought we was playing around with him and he said, "stop playing around yall." He walked away and was talking to himself. "Let's go to da house Johnathon." when he said that there was a tombstone with the name of "Jonathan" Juan walked back to the park and saw both of us. He ran to us and told us "I heard claps behind a tombstone." we both said, "shut up what da f*** are you talking about?" Juan said "nevermind yall trippin let's go home,"
When we was walking home we heard someone following us, all we did was try ignoring it because we looked back and never saw anyone so we thought something suspicious was up.
when we arrived home Juan went to shower. When jaun got out he saw the name "Johnathon" written on the foggy glass. Juan shouted my name and said "if your playing with me you better stop we just got done doing some scary s***!" I was confused because I never done anything and told Juan "stop tripping I never wrote that on god so calm da f*** down!" I thought that Juan was messing with and that he wrote it to get my attention so I went to sleep because I was irritated.
Juan went to eat and was watching videos on his phone. When he finish eating he stood up to go put his dish away and he felt an evil feeling and saw a black shadow walk across the room. Juan quietly ran to my room and woke aramis and I up, he told us, "we gotta get out of here I saw a shadow run across da kitchen I'm not lying I swear." I told Juan to just go to sleep because I didn't believe him and because I was tired. Jaun used to go to church in New Orleans so he called a priest to our house.
when the priest arrived he asked juan "Did you do anything before you got here?" Juan told the priest that, "we were playing a blindfolded game at a park next to the lafayette cemetery, I heard claps and i thought it was Johnathon and aramis so i went into the cemetery not knowing and took off my blindfold and saw no one, but I saw them two at da park." the priest asked juan did you do anything you weren't supposed to do or said anything?" juan said, "All I said was "Let's go home Johnathon." the priest knew right there that juan messed up because he knew a lot of "Johathon's" that died and was buried in that cemetery. The priest contacted the ghost and asked the spirit what was his name and the spirit responded "johnathon" the priest told the spirit that it was a mistake because jaun was my friend and thought I was in the cemetery. The priest told juan, "The problem was that you told the ghost to come home with you and now he doesn't want to leave.
The priest just told us to wear a cross he gave all 3 of us.
When juan went to sleep the spirit was messing with him juan woke up in the middle of the night and was walking around the house. That's when I knew juan was possessed so we tried taking him down and tie him up but he was to strong, juan had a knife in his hand and went up to aramis and killed him. I tried helping Aramis but I couldn't I ran outside and went into my car and went to the airport. I left juan because he was possessed and I couldn't do anything about it. I took a flight to california and heard on the news that a boy was killed by this other boy named Juan in New Orleans and that's when I knew I should have never took them to New Orleans with me.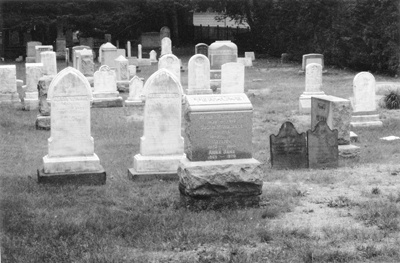 © Chris C., Pequannock, NJ