Death in the City of Angels
December 28, 2017
Speeding down the road past signs and cars in a race against darkness. Behind us the sky's cherry and orange and grape popsicle colors melted into the sticky air as Night reached out towards our car. Unknowingly I caught His attention. Silent. Soulless. Lurking by an overturned car nearby, He claimed His previous victim. The mutilated man had legs grotesquely bent in wrong angles. His head split open, leaking blood like a faucet that had not been closed correctly. He took him away.

I was dozing off. After a long day of sitting in the car, I was ready to reach our hotel in Los Angeles. But sitting in the rental car, a chill came over my shoulders. My sister was fast asleep. My parents were focused on the road. Only I noticed the quiet creep of coolness moving tantalizingly slow over my spine like frozen fingertips tracing invisible patterns. Getting uncomfortably close to my neck.

I reached for my seatbelt, secured tightly against my body.
It was an unnatural feeling to watch as my hand grasped the seatbelt and released it with a soft click. Drunk on an unknown feeling as a soothing voice echoed in my ear.

Wrap it around.

My hands obeyed. The seatbelt circled around my neck. The car kept speeding. Around again. No one paid attention. Around once more. Night had consumed the sky. I sluggishly looked in the window of the car to see my reflection smirk back at me. A dark smile I had never seen on my face played upon my lips.

The car screeched to a stop like a symphony crescendoing louder and louder until the noise was unbearable when suddenly all the musicians were deadly silent. I woke up and my hands automatically went to my neck. My seatbelt tightened against my esophagus, cutting off my air supply.

Help. My dad left the car to check us into our hotel. Help. My sister slowly awoke. HELP. My mother checked her purse.

My hands clawed at the rope tightening around the neck. He smiled as He pulled on the ends but my hands left a centimeter of space for me to continue shallowly breathing. My mom, noticing me, threw open the backseat door and rushed to me but by then tears were already falling. The feeling of the sticky LA air and the taste of recklessness blanketed my body as my mother tugged at the seatbelt to release it as He tugged just as hard to tighten. My dad came running out of the hotel with a screwdriver. 

Impatiently, He tried to close my supply of air but as my dad began loosening the screw of the seatbelt He slunk away, mourning His lost victim. The seatbelt loosened around my neck like a snake uncoiling from its prey. Sobbing, I fell into my mother's arms. Her hand stroking my hair. Warm. Safe.

Behind me, He put His hands in His pocket and blended into the dark alley in the City of Angels, looking for another life to claim. He disappeared into the sticky night among intoxicated dancers in a nightclub, among slumped night owls in a nearby diner, among wary strangers passing each other on the sidewalk, erasing any memory of the little girl who He left gasping for air.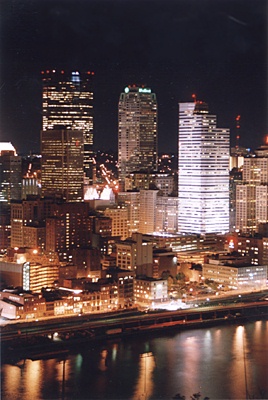 © Dena G., Pittsburgh, PA