The Rumour
December 19, 2017
Moving to a new school is the perfect opportunity to get rid of past mistakes, drama, and rumors. Me having all of those problems at my old school, I decided to take advantage of this and move to a different town and go to a new school to just simply restart. I've been living on my own for a year now because of what I have done.
The school I'm going to is about 30 minutes away from my old one. The first half of the day went well. Lunchtime came and since I didn't really have any friends I sat by myself and people already started with whispers and giving me stares. I had English class next and after class, the teacher pulled me aside and asked why I had moved here, I made up a quick lie and said my mom got a better job opportunity. But she knew I was lying. She knew that I lived by myself and both my school and the criminal record had transferred.
The next day I found a note that recommended the guidance counselor in my locker. I could hear the whispers and feel the stares behind me. It was spreading around, they knew. At lunch a girl who must not have known sat by me. We started talking then all of a sudden I hear a yell from a popular jock all the way across the lunchroom saying, "You're really gonna sit by an insane murderer?" Her face turned to complete shock, she asked: "What does he mean murderer?" I told her that I was a runaway because I killed my family and set my house on fire for when they grounded me because I had really bad anger issues. I walked out of the lunchroom, set off the bomb then ran home. As I was packing my stuff to try again at the next school, I realized I won't ever be stopped and I will just keep repeating this process until I've finally had enough.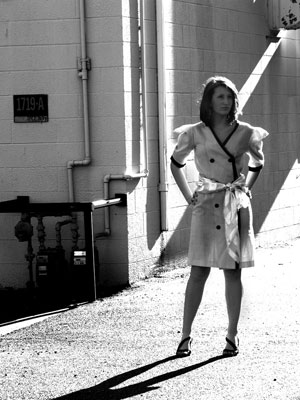 © Kaya B., Charlottesville, VA