Camouflage
November 11, 2017
I'm under Mr. Brown's desk in his chemistry classroom. Around me are the snarls of the undead, hunting for the last of the living. It's truly become a dog-eat-dog world, or rather, a man-eat-man world…
A beaker shatters near me and I flinch. I need to get out of here!
Thinking quickly, I grab a piece of the beaker and launch it into the hallway. The crash attracts the zombies and leads them out of the classroom, but I know it's only temporary. I shut the door and drag a desk in front of it before stuffing lab glassware into my backpack; they've already proven to be good distractions.
I hear growls behind me and whip around to see that zombies have broken past the barricade and are heading towards me alarmingly fast.
I need to act, now! Panicking, I grab nearby sodium azide and do what I clearly remember Mr. Brown telling us to never do; I pour the chemical down the sink and dive for cover.
Boom! A loud explosion makes zombie parts fly everywhere, landing on me in the process.
More zombies arrive at the noise, but to my surprise, they don't head towards me. I get an idea; resisting the urge to vomit, I cover myself with more zombie guts and cautiously stand up. Nothing rushes towards me.
Huh. I slowly walk to the exit, snarling occasionally and exchanging nods with the other zombies. I guess the best way to hide really is in plain sight.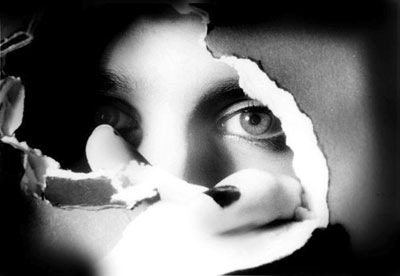 © Tabatha B., Peoria, IL