Clues
November 15, 2017
October 1st a teenage girl had duck - tape and rope rubbing against her wrist. It was so painful. Tiffany sat at that moment in the back of a white van. Suddenly something crawled through her body. She felt something was going to happen to her mother.
*******************************************
It was a Friday night. The tree branches were poking out like arms. The sky was grey and dark. Tiffany was going to her friend Maya's party. Maya was skin and bones I would always get nervous for her health. Tiffany walked to her house because they were neighbors. That's when her heart started slowing down. Tiffany felt as if she was on a roller coaster that only went down. Tiffany felt her heart drop when Tiffany felt these two big hands grab her waist. Before she knew it, Tiffany was thrown into the white van.
Tiffany had a gash on her head and was tied up. She realized she was in the back of a messy van. Then that's when a clue popped up into Tiffany's head. She thought for a moment before the van left. She saw a sharp object pointing from
the wall of the van, and Tiffany began to rub the rope against it. The rope was cut, Tiffany took of the duck -tape and found a crowbar on the floor. Tiffany picked it up slowly, and put it in the crack of the van's back door.
She hopped out slowly running to Maya's house.
Tiffany told Maya," Maya I'm sorry about all of this." We tried to call Tiffany's mom. But... there was no answer
"That's really weird?"
"She always answers." Replied Maya.
The clock just struck 12 midnight, Knock... knock... Maya finally answered the door. " Hi, Tiff what's wrong?" I was panting for air. I finally got my breath.
"I was KIDNAPPED call 9-1-1!"
There was a knock at the door. "OPEN UP!!!" A deep voice yelled, "If you don't open the door in 3... 2... 1...!" BOOM!
The door swung open - next thing I knew I - was on top of Maya in the closet holding our breath. We tried to hold the door shut.
CLICK...CLICK...CLICK THUD! His boots hit the floor. He had finally grown tired of looking and left, we were left in fear and confusion.
I had called my mom please leave a message after the tone. Then, I told her what had happened to Maya and I. She rushed to Maya's house. Tiffany and Maya were worried so we went to my house and waited for my mother. We looked out the window and saw a lot of things going on.
But... two hours later...later...later... There was a clue. But it was an alarming clue. Finally, we found firetrucks flying down the block. We ran down to see what happened It turned out to be my mother. "BEEP"…"Honk".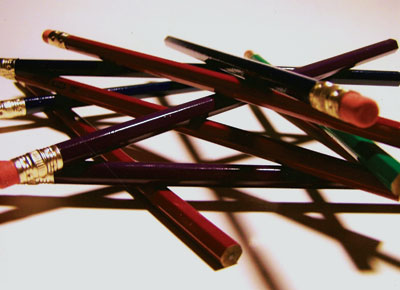 © Nicholas K., Weldon Spring, MO